Books
There are many free recipes on my website that I'd love for you to explore, but if you're looking for more comprehensive guides, I encourage you to check out my books, too.
Time is money. Plant-Based on a Budget Quick & Easy will save you both!
When we're crunched for time, cooking something healthy and tasty often falls off our to-do lists. But with a little planning (and some smart recipes), eating well can fit into even the busiest lifestyle. This book contains 100 recipes that save you time and energy in the kitchen—and, of course, save you money, too!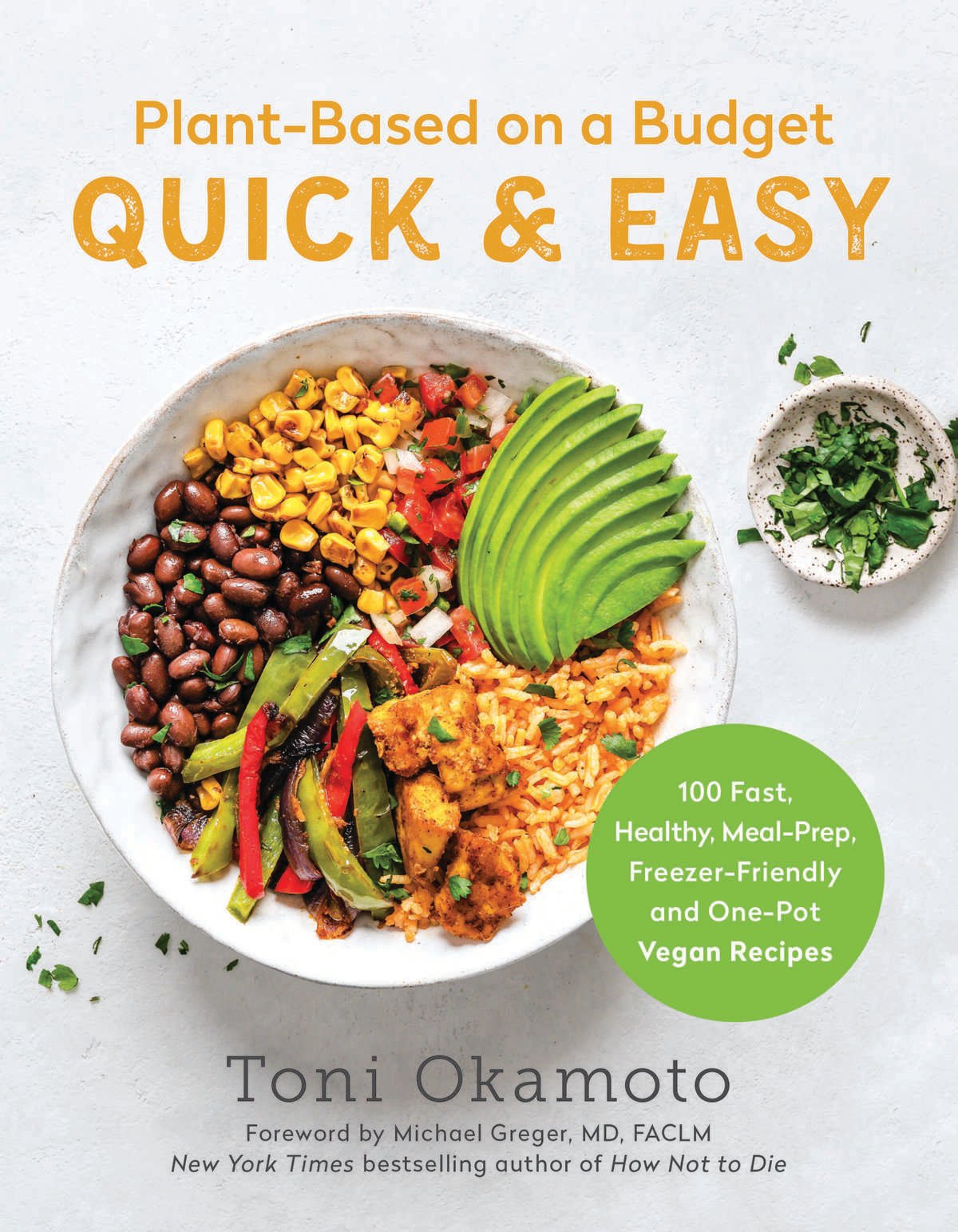 In Plant-Based on a Budget Quick & Easy, I share creative ways to cut down on active kitchen time without having to invest in a ton of expensive equipment or resort to pricey premade foods. Chapters focus on time-saving strategies like make-ahead meals, one-pot or one-pan dishes, sheet pan dishes and casseroles, 30-minute mains, and even simple desserts. Many recipes can be made oil-free, and there are plenty of adaptations for your Instant Pot and air fryer.
---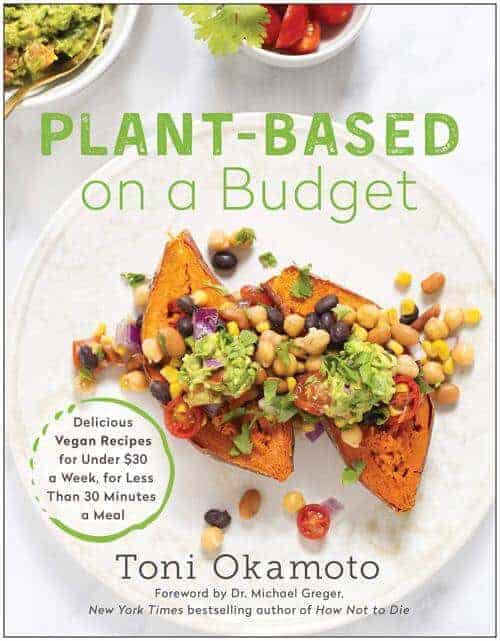 Plant-Based on a Budget contains 100 of my favorite recipes that are easily made in under 30 minutes. The ingredients are accessible and affordable, and they're also extremely versatile and customizable to what you have on-hand. Each recipe has a beautiful photo, there's a sample meal plan, and the foreword is by NYT bestselling author, Dr. Michael Greger.
---
---
My other book, The Friendly Vegan Cookbook, is co-authored with my dear friend and colleague, Michelle Cehn. We set out to create a resource that shares heavily tested recipes (we had 100 recipe testers!), and food that we could feed to our meat-and-dairy-loving families. You'll find recipes for classics like Fettuccine Alfredo, Mashed Potatoes and Gravy, Lasagna, and more!