Books
There are many free recipes on my website that I'd love for you to explore, but if you're looking for more comprehensive guides, I encourage you to check out my books, too.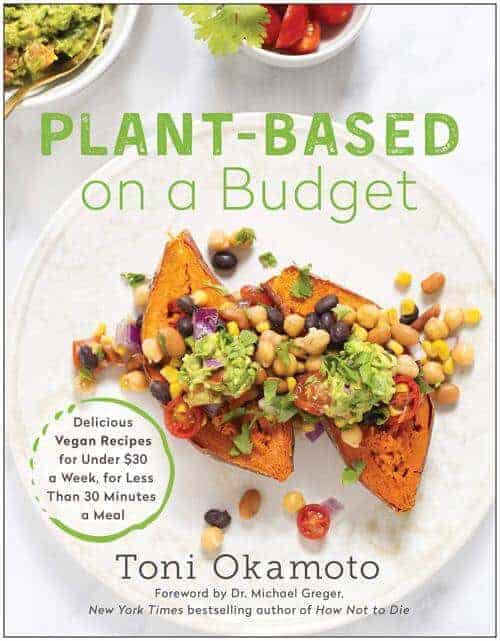 Plant-Based on a Budget contains 100 of my favorite recipes that are easily made in under 30 minutes. The ingredients are accessible and affordable, and they're also extremely versatile and customizable to what you have on-hand. Each recipe has a beautiful photo, there's a sample meal plan, and the foreword is by NYT bestselling author, Dr. Michael Greger.
---
My other book, The Friendly Vegan Cookbook, is co-authored with my dear friend and colleague, Michelle Cehn. We set out to create a resource that shares heavily tested recipes (we had 100 recipe testers!), and food that we could feed to our meat-and-dairy-loving families. You'll find recipes for classics like Fettuccine Alfredo, Mashed Potatoes and Gravy, Lasagna, and more!