As an Amazon Associate I earn from qualifying purchases.
Nowadays, we are so fortunate to have so many plant-based burgers that are available to us. From vegan meats like the Impossible Burger, the Beyond Burger, and so many more making their way into fast food chains or being sold in stores, there's no time like now to be vegan! There are so many great options on the market! However, if you prefer to make your own burger, we've got quite the lineup for you! Here are 9 delicious mouth-watering vegan burgers for you to make and try at home with your family or to share with friends at your next BBQ!
Vegan Burgers at BBQs
If you've ever felt out of place during the holidays or outings that are centered around grilling and BBQs, fret not! You can still enjoy BBQ season with vegan and non-vegans alike. All you have to do is buy your favorite plant-based burger on the market and plop that patty on the grill! Or, another option would be to prep and shape your favorite homemade plant-based patty and grill those just the same. A lot of the time, this option is very inexpensive and is super simple to do. There are a ton of options! Let me introduce you to some of our favorites!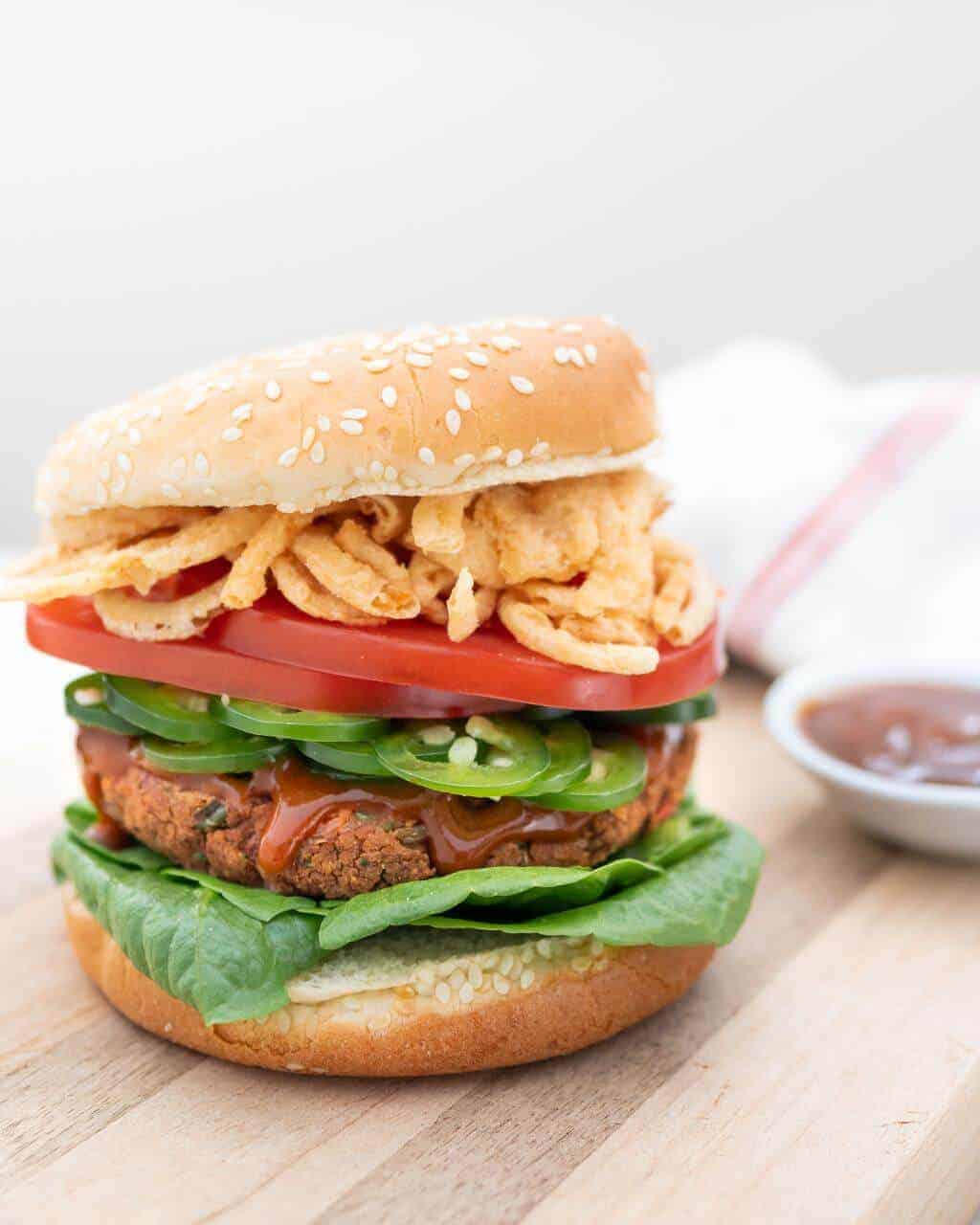 If you love a good spice, you're going to love these super spicy and delicious red bean burgers. They're the perfect healthy alternative to your typical take-out burger and are very inexpensive to make! 
These chickpea quinoa burgers are protein-packed with amazing, clean, plant-based protein. They're so easy to make with very simple ingredients and will be ready in about 16 minutes! Perfect for a quick and easy last-minute dinner!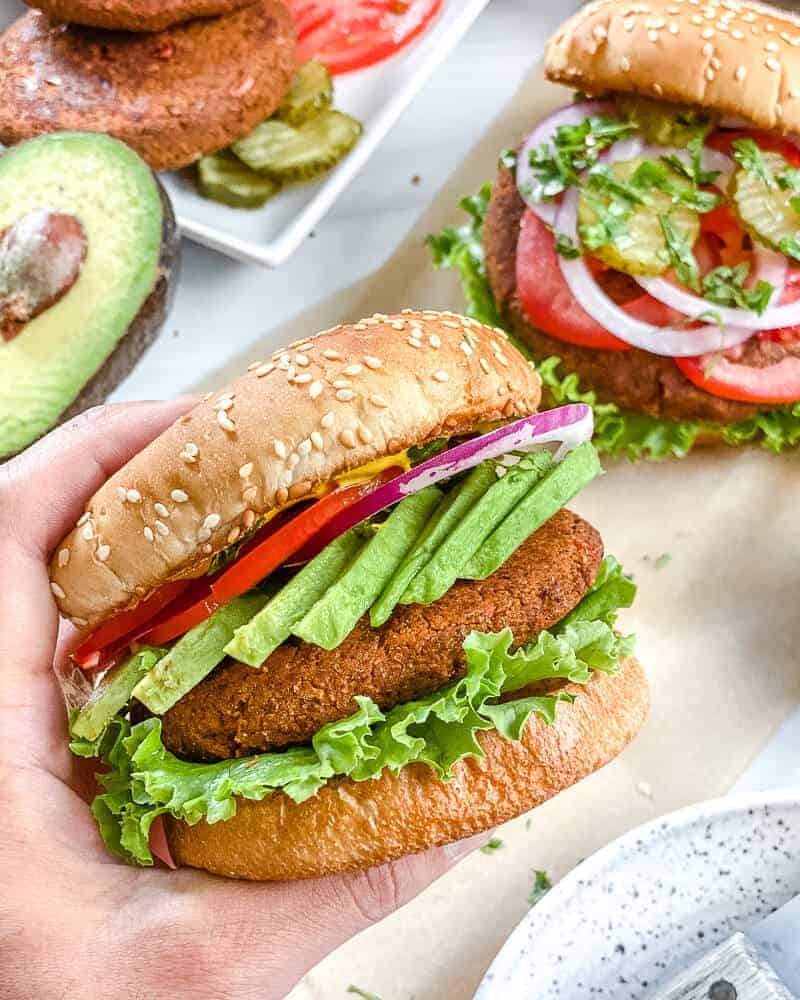 You can never have enough bean burger recipes! This southwest black bean burger uses classic ingredients that hit the spot every time. You won't be able to get enough of this savory, spicy burger!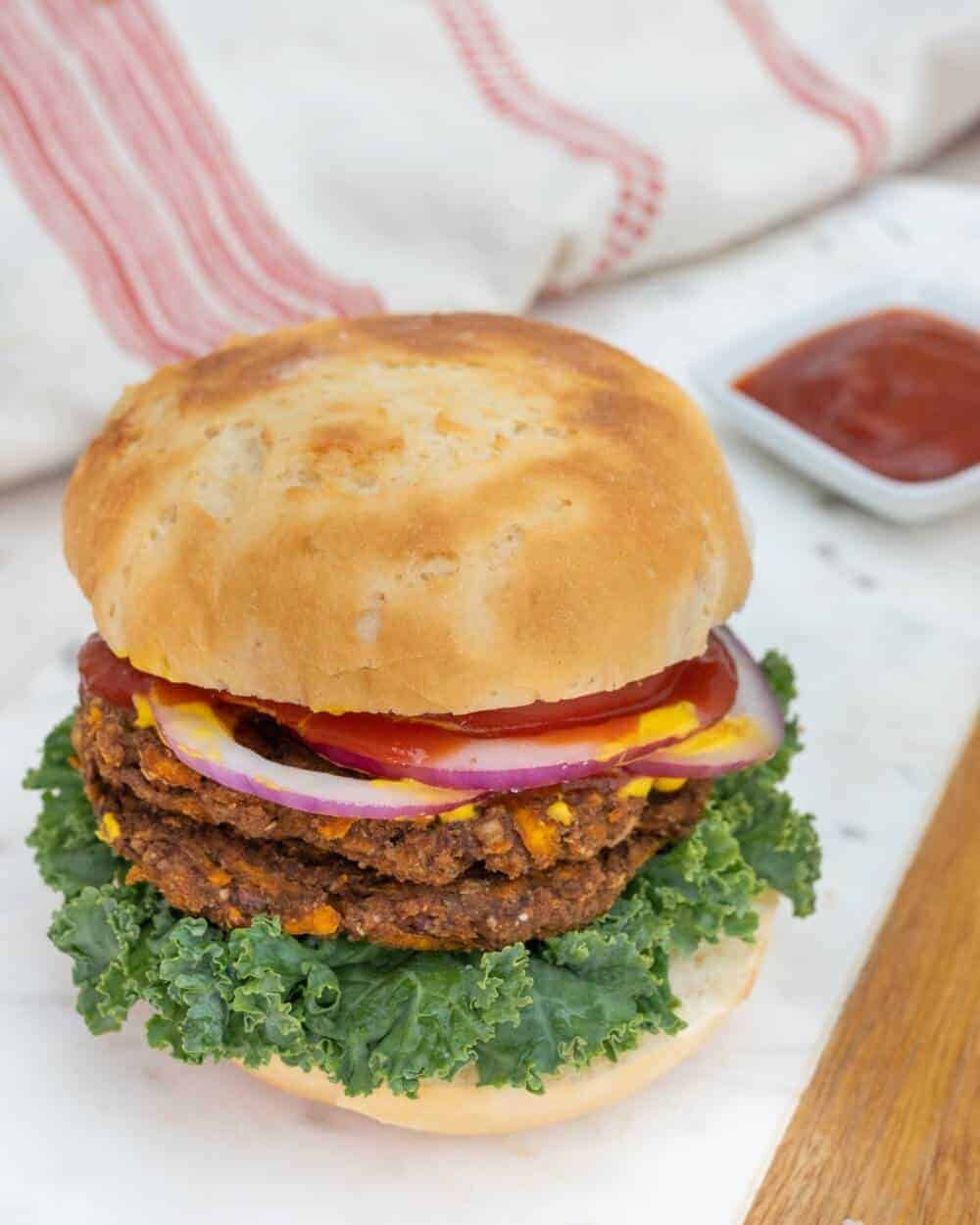 These patties will be the easiest and tastiest patties you will ever make! The texture is perfect and the combined flavors of the sweet potato, jalapeños, nutritional yeast, garlic and onion will have your mouth watering!  
If you've never made a homemade burger before, this recipe is incredibly simple and would be great as your first. All you'll need is three base ingredients and you can spice it up to your liking! The options are endless!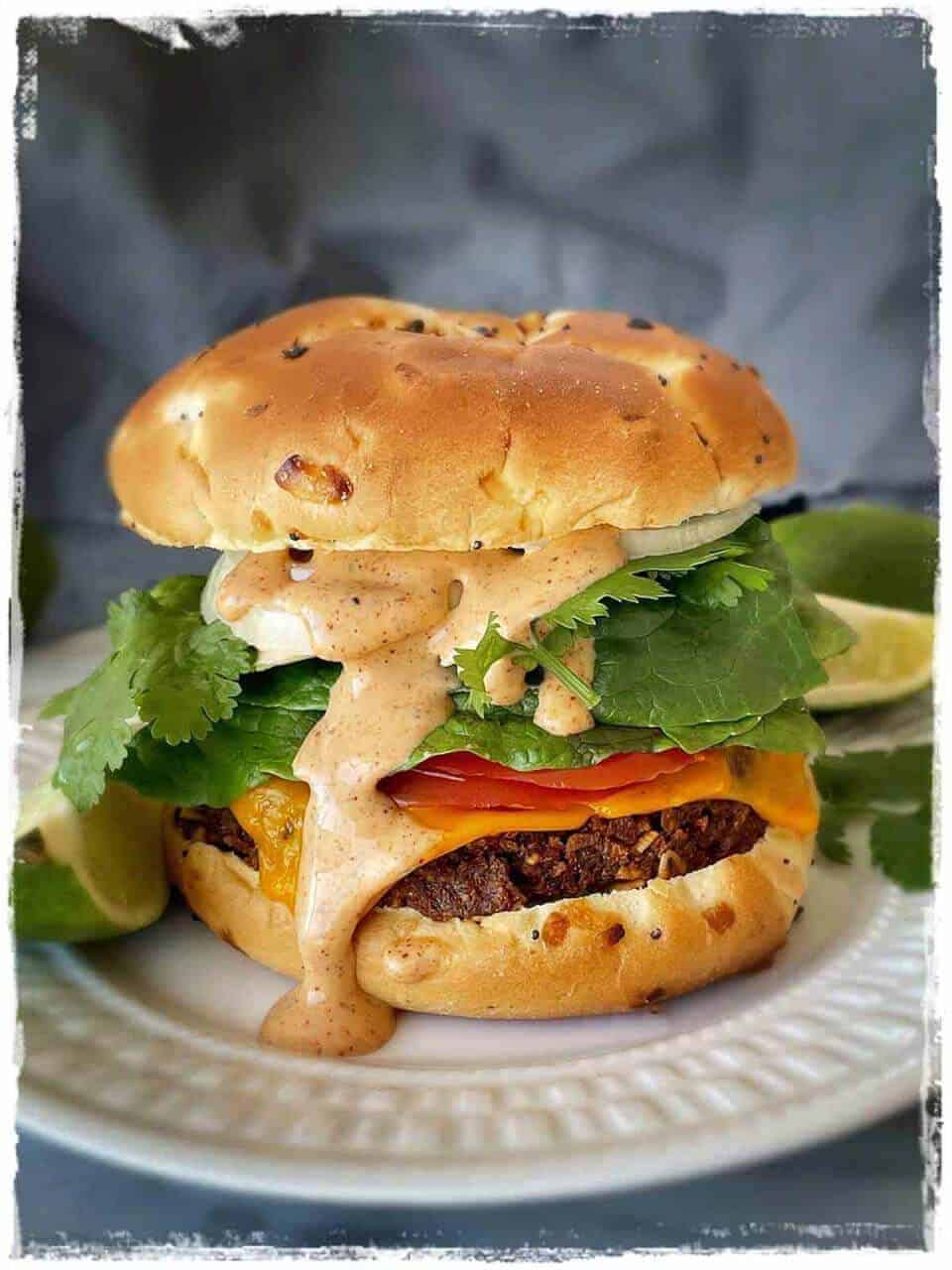 These vegan chorizo burgers with spicy maple lime mayo are so full of flavor you'd never guess they're also super easy to make and gluten-free, too! Comfort food!
These White Bean Teriyaki Burgers are bursting with flavor and provide a fun alternative to your regular burger lineup. These burgers are savory and have a delicious umami flavor that pairs well with grilled pineapple and sweet red onions. 
This vegan spicy black bean burger recipe is the easiest vegan gluten-free sweet potato black bean burger recipe with delicious Mexican spices. 
A plant based chicken burger with all the flavors of chicken parm! Deliciously crispy and stuffed with melty vegan cheese, this is handheld comfort food for everyone.
So Many Options!
As you can see from this list, there are a lot of ways to make a vegan burger! You can bake them, fry them, grill them – whatever your heart desires! Either way, the outcome is the same and that's you enjoying a super flavorful and delicious plant-based burger. Let us know which one is your favorite!