It's summer time which means the stores are filled with an abundance of the freshest zucchinis of the year! If you have a garden, I'm sure you're swimming in them! If you don't have a garden, don't fret! Because they're in season, you'll find them easily at your local grocery store and for the best price also (which is always a plus!). Get ready to make the best zucchini recipes because we've got quite the amazing round up for you!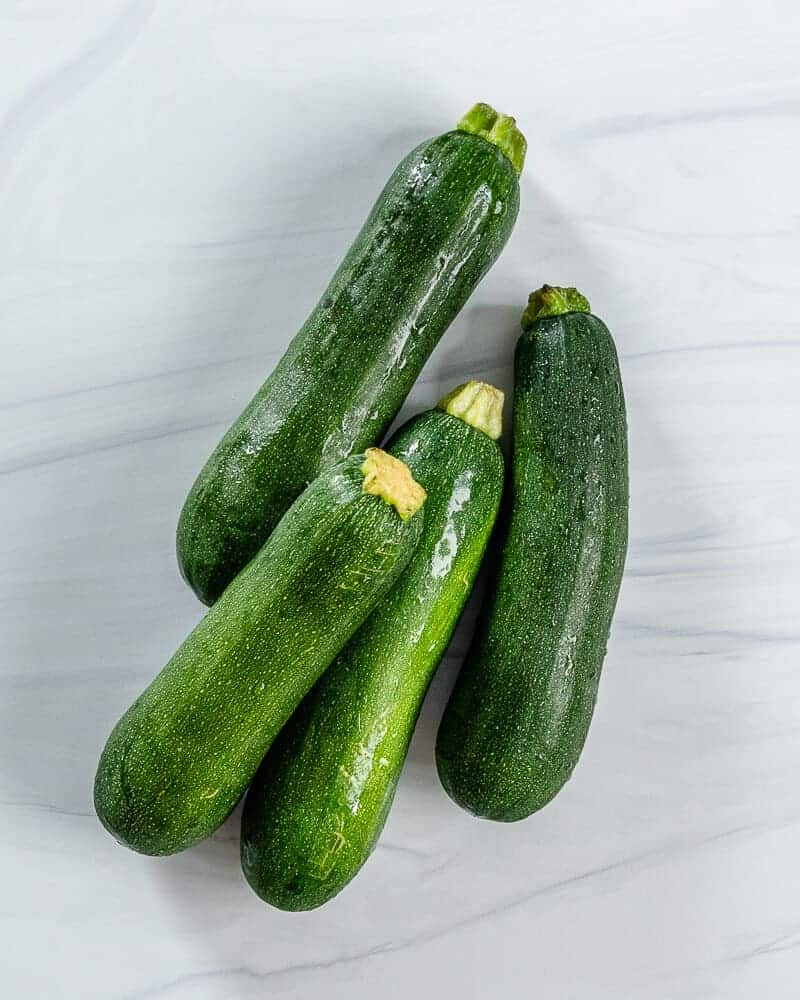 The Best Summer Squash
The magic of zucchini is that it can be enjoyed in so many ways! You can eat it raw, steam them into a veggie stir fry, grill them alongside other veggies on a skewer, turn them into zoodles, or even grate them into something sweet like cupcakes! You can have a full day of zucchini-based dishes alone if you wanted to and we're all for it! Let's dive into these amazing zucchini recipes!

This amazing zucchini bread is the perfect combination of sweetness mixed with healthy, wholesome ingredients to enjoy as a dessert as well as a snack. It's incredibly easy to make and you're going to love how perfectly moist it turns out!

If you're looking for your new go-to lasagna recipe, you've found it! It's perfect for meal prepping for the week and is also freezer-friendly. This recipe is from The Friendly Vegan Cookbook and is one of our absolute favorites!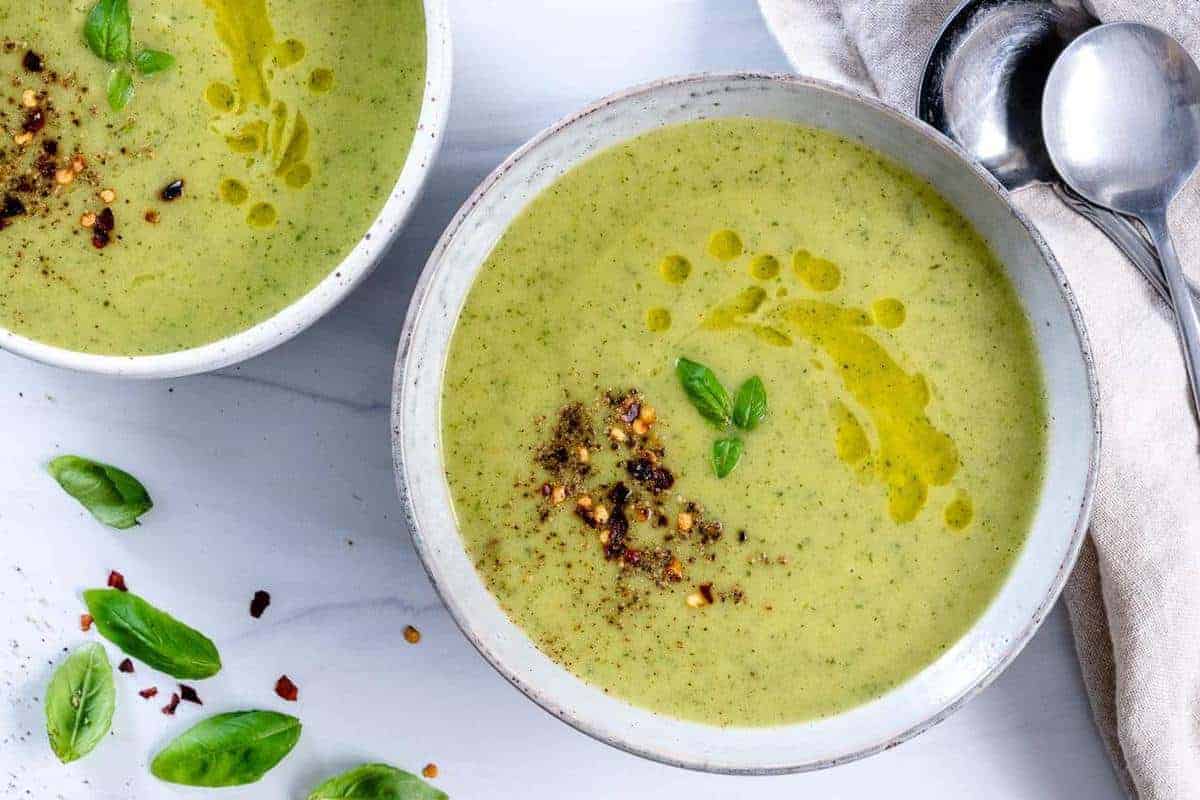 Do you like creamy soups? This one is full of bold flavors and uses super simple ingredients. Get ready to use up a ton of your zucchini supply because this one calls for 2 pounds!

Are you up to your ears in garden zucchini yet? How about a fresh-tasting Zucchini Pesto to help you get through it? This recipe by Vegan Huggs is quick, easy, oil-free, vegan and delicious!

If you love casseroles, you're going to adore this delicious blend of potatoes and zucchinis! This crowd-pleaser will have everyone screaming seconds!
Ultra rich and moist vegan chocolate zucchini bread that no one will know is healthy and gluten free! Incredibly decadent yet low sugar and refined sugar, this chocolate zucchini bread by The Banana Diaries is the perfect excuse to use up that extra zucchini!

Looking for the ultimate simple recipe to use up those zucchinis? This recipe is full of refreshing summer veggies! Zucchini, hominy, onion, garlic - it can't get much better than that!

Grilled Zucchini is a super great way to use up some of those zukes in the garden. This recipe by Vegan in the Freezer uses a simple marinade for tossing before grilling.

These amazing zucchini fries by Plantifully Based are the perfect summer appetizer or snack. It's sprinkled with panko bread crumbs and vegan parmesan cheese and will be an absolute hit with the kids!

Have you ever tried making ravioli from zucchini? This zucchini ravioli recipe by VeggieKins is the perfect light yet satiating lunch recipe to enjoy with the entire family.

This gluten-free lasagna recipe by Two Spoons uses thinly sliced zucchini for pasta noodles and is so warm and hearty! It's gluten-free and full of delicious veggies and an amazing vegan cheese sauce. You're going to want to share this recipe with all your friends!

Here's a healthy twist on your everyday cookie! If you're really trying to use up all of your zucchinis and want something sweet, these cookies are the perfect choice! They're so easy to make and are super delicious! Who knew you could increase your veggie intake by snacking on cookies?

This super creamy soup by Rachel Steenland is so comforting and delicious! Paired with basil, parsley, and marjoram, this zucchini soup is full of amazing flavors that will make it your new favorite summer soup! 
Eat your zucchini this summer with these delicious vegan veggie skewers. These Veggie Skewers by The Forked Spoon made with zucchini, red onion, and bell peppers are grilled to perfection and drizzled with tangy balsamic vinegar, and brushed with a fresh garlic herb sauce.
That's a wrap! We hope you put some good use to those zucchinis and make the most amazing zucchini dishes. Let us know which ones you make and which one is your favorite!