As an Amazon Associate I earn from qualifying purchases.
I'm in a local Facebook gardening group and was blown away when I saw people posting about their Dollar Tree Hauls. I'm all about saving money, so I immediately headed to my nearest store. It was a pleasant surprise to see so many gardening goodies for only $1! Tomato cages, seedling starters, seeds, and more. Here are just a few gardening supplies at Dollar Tree, but many of these things are also available to buy (mostly in bulk) on their website. They allow free pick up at their stores if you order online.
Lots of Seed Varieties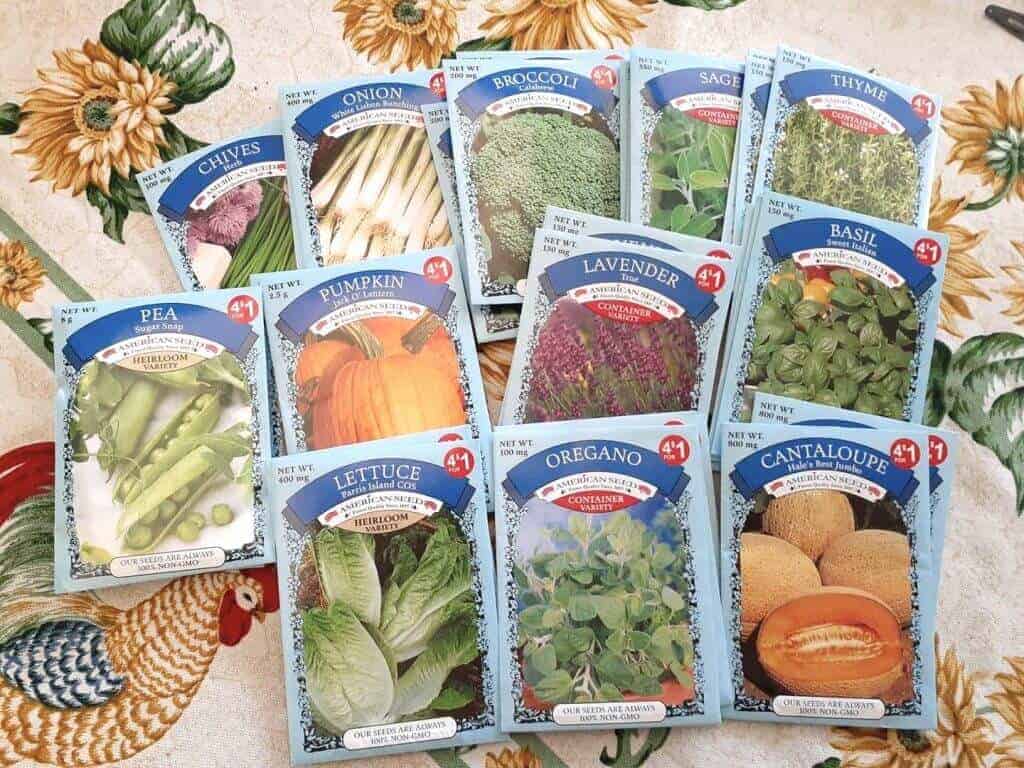 The most impressive find are the seed packets they sell 4 for $1. Unfortunately, seeds were completely sold out during this visit, but wow! What a deal if you can get your hands on them.
If they're out and you need seeds or you're looking for more variety, here's a list of my favorite places to buy them online.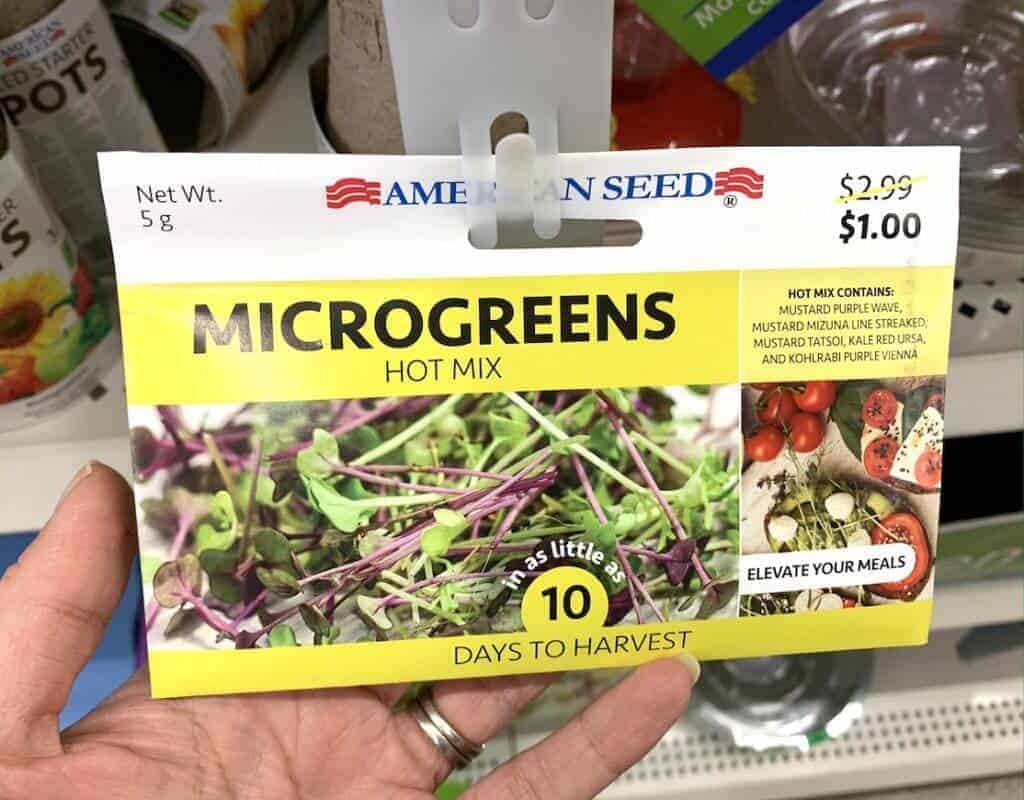 They did have seeds for several varieties of microgreens. This spicy mix that contained Mustard Purple Wave, Mustard Mizuna, Mustard Tatsoi, Kale Red Ursa, and Kohlrabi Purple Vienna seeds seemed interesting. There were other blends, but I liked this one best.
Needed Supplies
Once you've got your seeds, these biodegradable pots made from recycled materials is where you'd plant them. I see these selling on Amazon for $5 to $10, so this is an excellent price.
Before seeing these, I had already bought these pots from Botanical Interests, which I liked because I could tear the bottoms off before planting.
Need seedling soil and a home for your seeds to warmly and safely germinate? They've got that too! You'd start by filling up the biodegradable pots with soil, then add the seeds, then place them in the seed starting greenhouse with some water. The greenhouse domes are much smaller than the standard 1020 trays used for seedlings, but this will definitely work. If you want to make an investment, though, these are the trays I use. They'll last forever.
Lots of seeds germinate faster with warmer temperatures, so I use this heat mat under my small greenhouse domes.
When you start your seeds, you'll likely want to label them (unless you have a super good memory). I saw these at Dollar Tree, but they aren't the best deal. I bought these labels on Amazon for 120 for $4. Still worth mentioning if you're not starting a lot of varieties.
This was the coolest thing in the garden section. Each tray was $1, and you could stack them and do some vertical gardening. Perfect for smaller yards or balconies! It reminded me of the Garden Tower Project, but much cheaper!
Once your seedlings are ready for transplanting, you could put all your plants here. I imagine it'd be extra good for herbs, and smaller growing plants, but probably not great for giant plants like zucchini or tomatoes. I found them on the Dollar Tree website, too. Cases of 36 (if you want to have a few towers) can be sent to your local store.
Honorable Mentions
The other items featured are honorable mentions. If I didn't have a water pitcher from Ikea that looks exactly the same, I definitely would have purchased this one.
Hope you found this article helpful! Let me know if you find great deals on gardening supplies at Dollar Tree.