As an Amazon Associate I earn from qualifying purchases.
I've been meaning to share my most special day with you!
To start, the theme of our wedding was fruit! I knew I wanted berries in my arrangements and centerpieces, and I'm so glad our florist, Bella Bloom, made it happen so beautifully! Here's my bouquet which had blackberries and blueberries, the boutonnieres had black berries, and so did the mom corsages.
All photos by Liz Zimbelman
My bouquet:
My husband's boutonniere: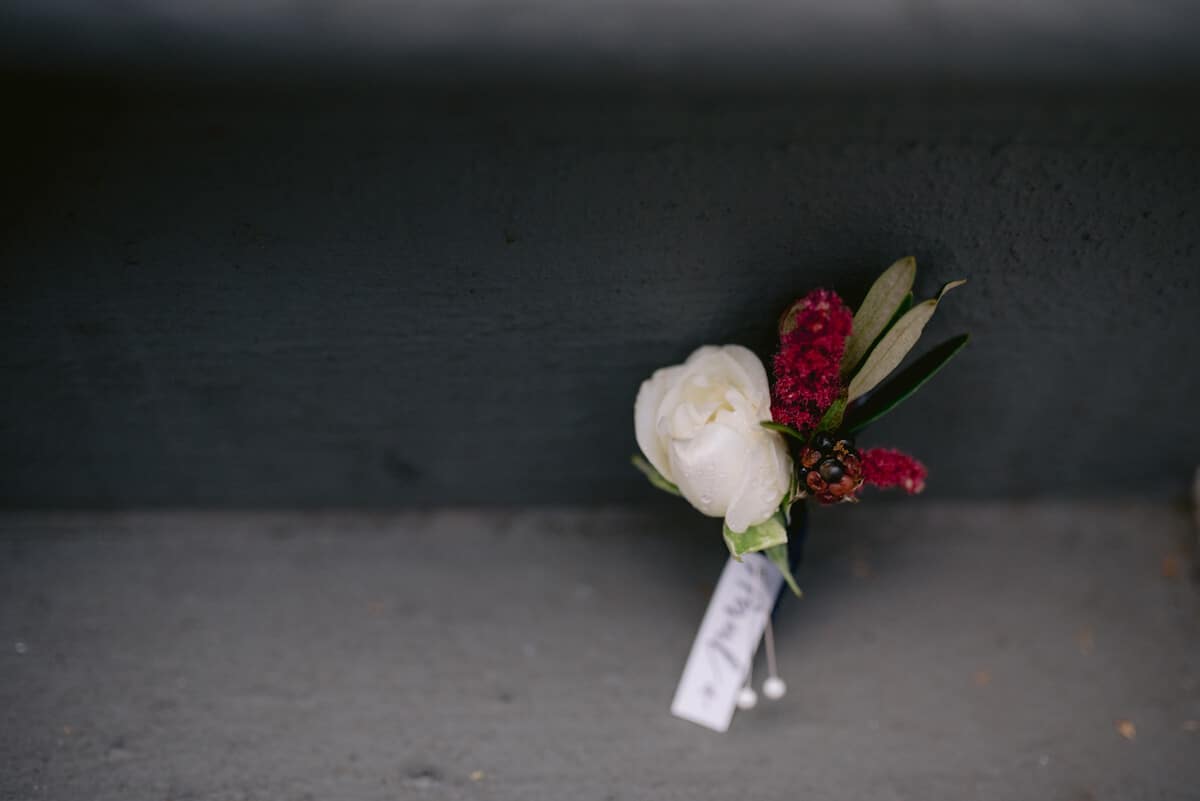 Mom corsages: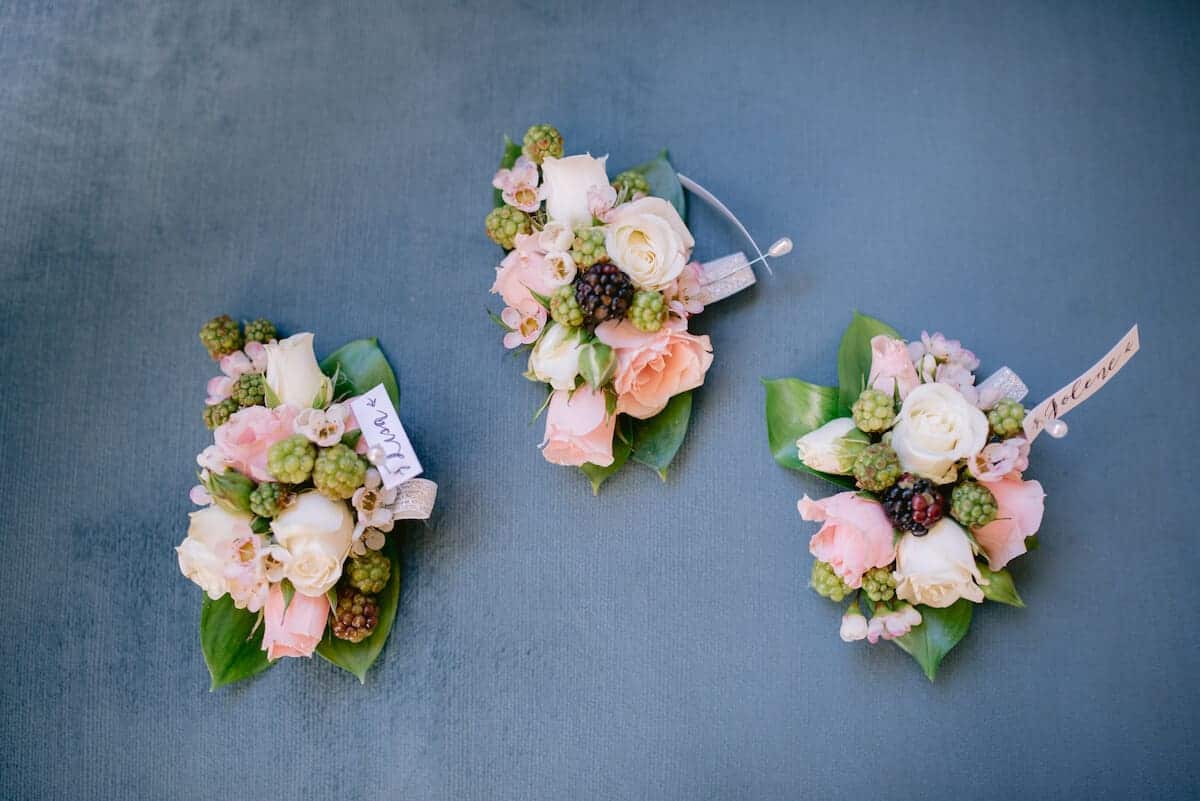 She also made these ridiculously gorgeous fruit centerpieces that my guests could eat from. Each table was different, and so were the decorations that led to the ceremony aisle. After the wedding, we offered the fruit to our guests in cute take-home bags.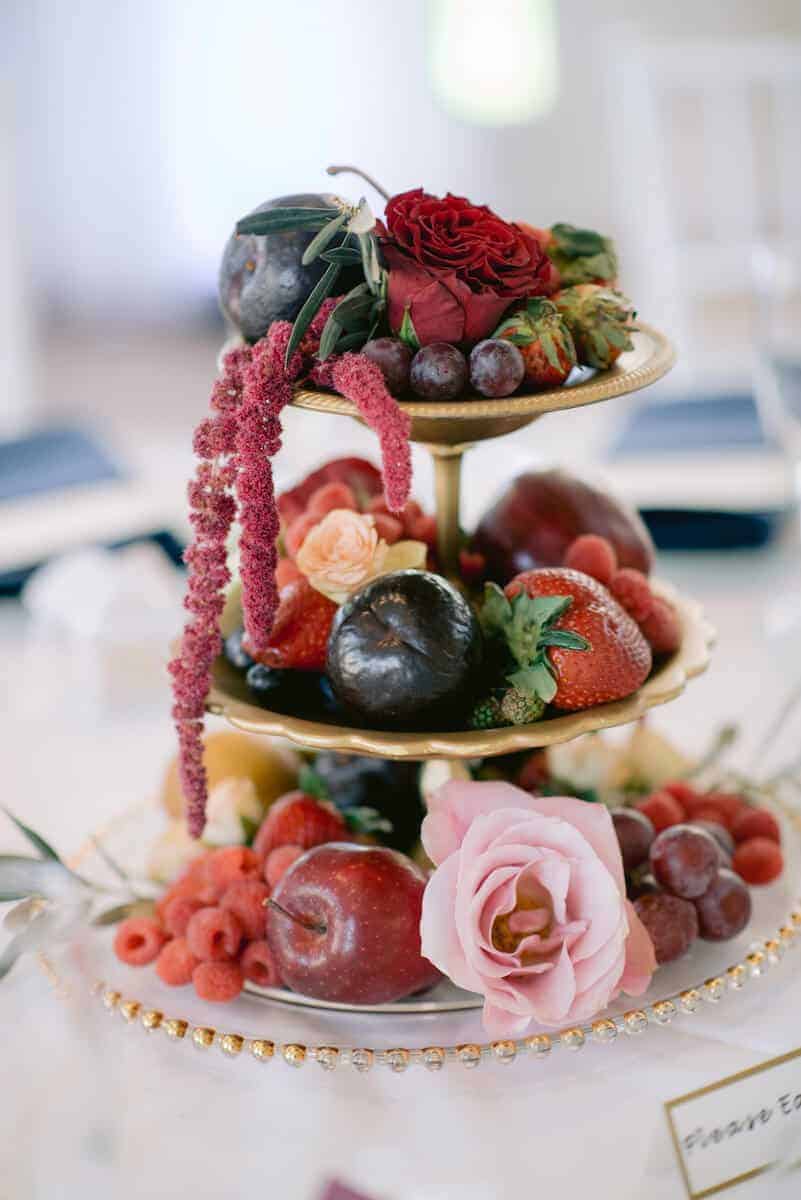 For food, we served an entirely plant-based menu. Sadly, the food photos didn't turn out that great, but I can tell you that we were really pleased. I was concerned at first, because our venue required that we use their in-house caterer (which was unfamiliar with vegan cooking), but they were so fantastic! We expressed that food was an important part of our special weekend, and they did an a amazing job with both our rehearsal lunch and reception. We had them use some recipes from the Plant-Based on a Budget cookbook, JUST (formerly known as Hampton Creek) was kind enough to gift us their new scrambled Egg to serve our guests, we had a Field Roast En Croute carving station, had Miyoko's cheese and crackers and spring rolls for appetizers. I wish we had better photos, but here's what we have: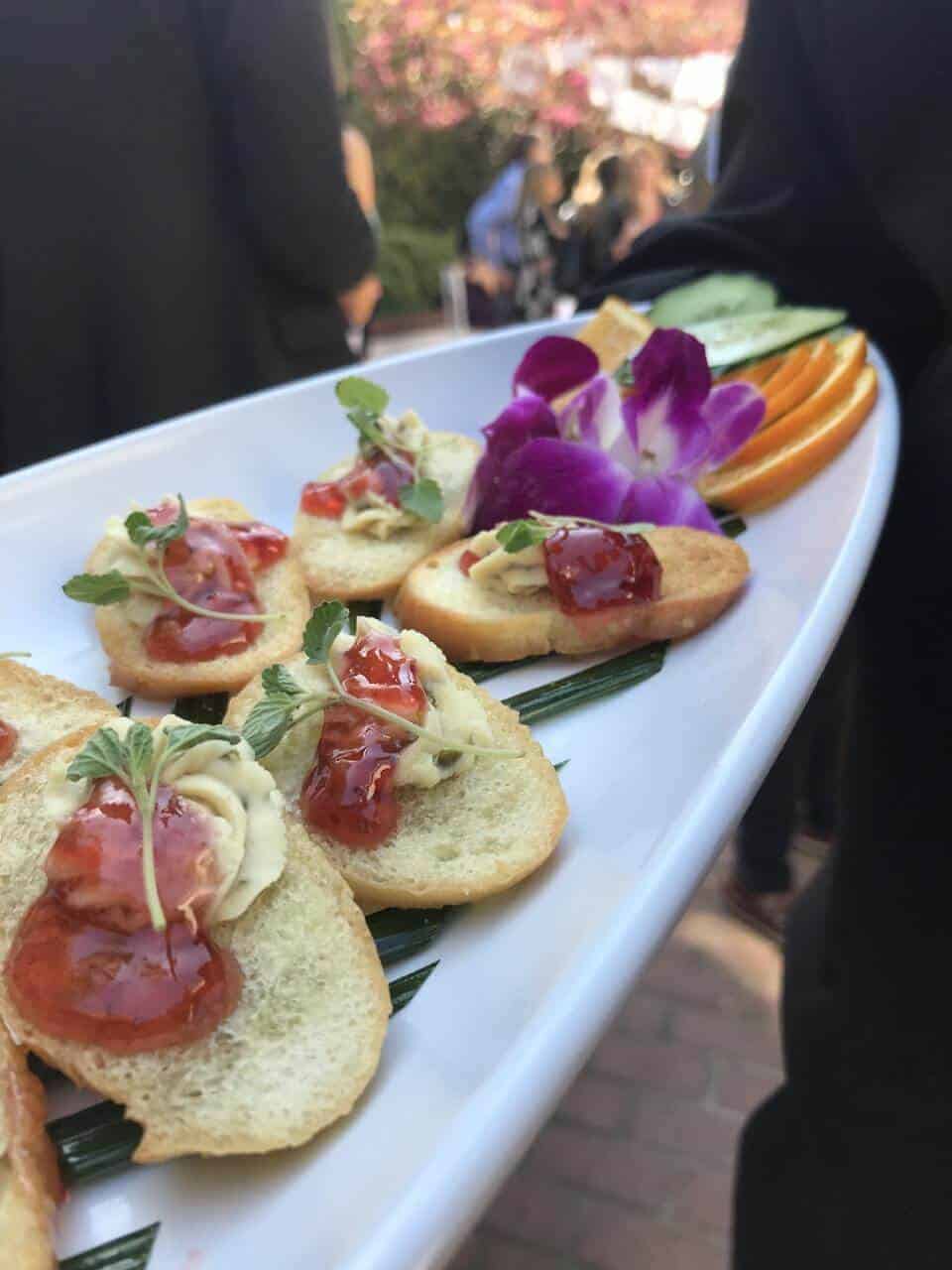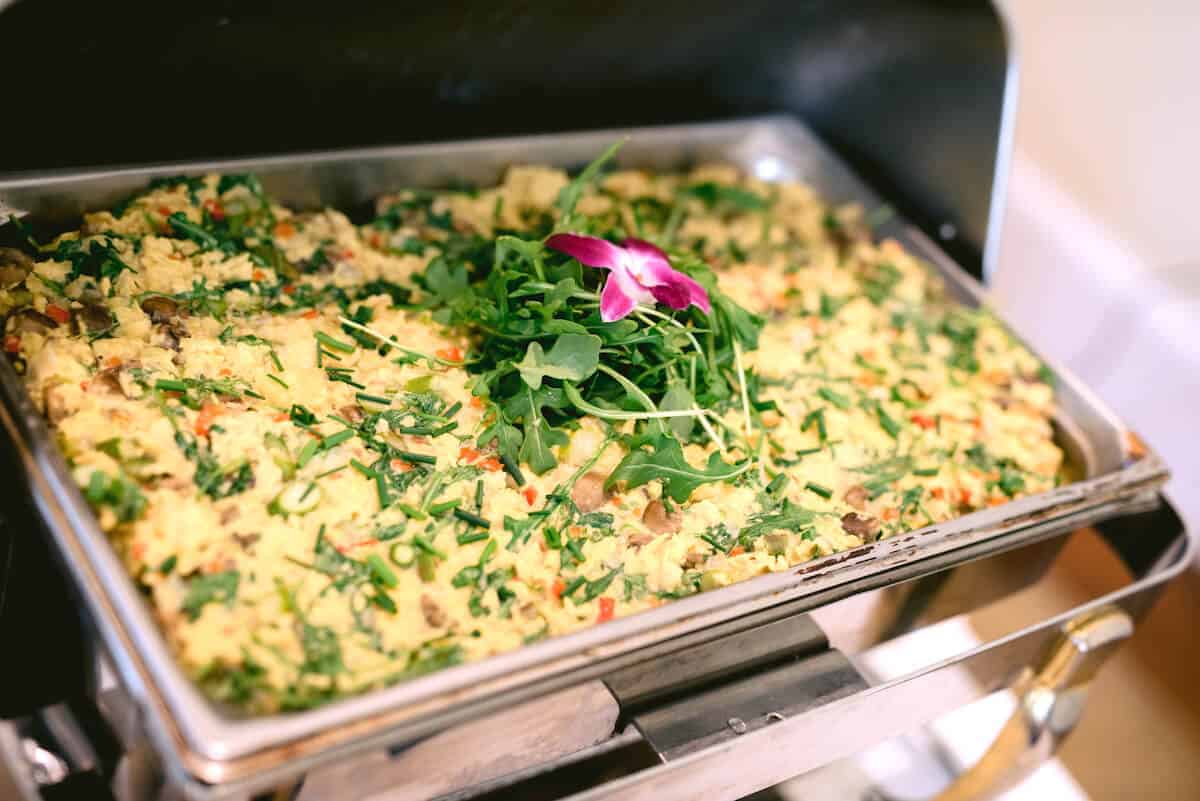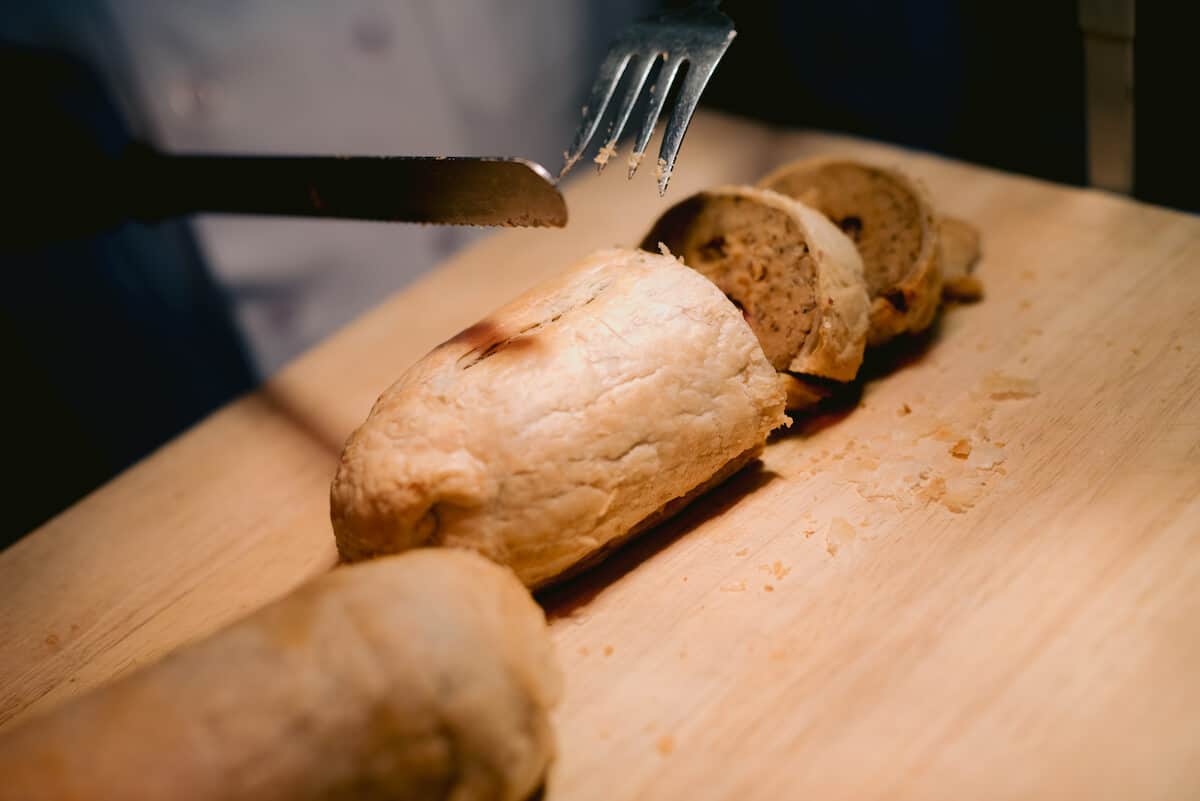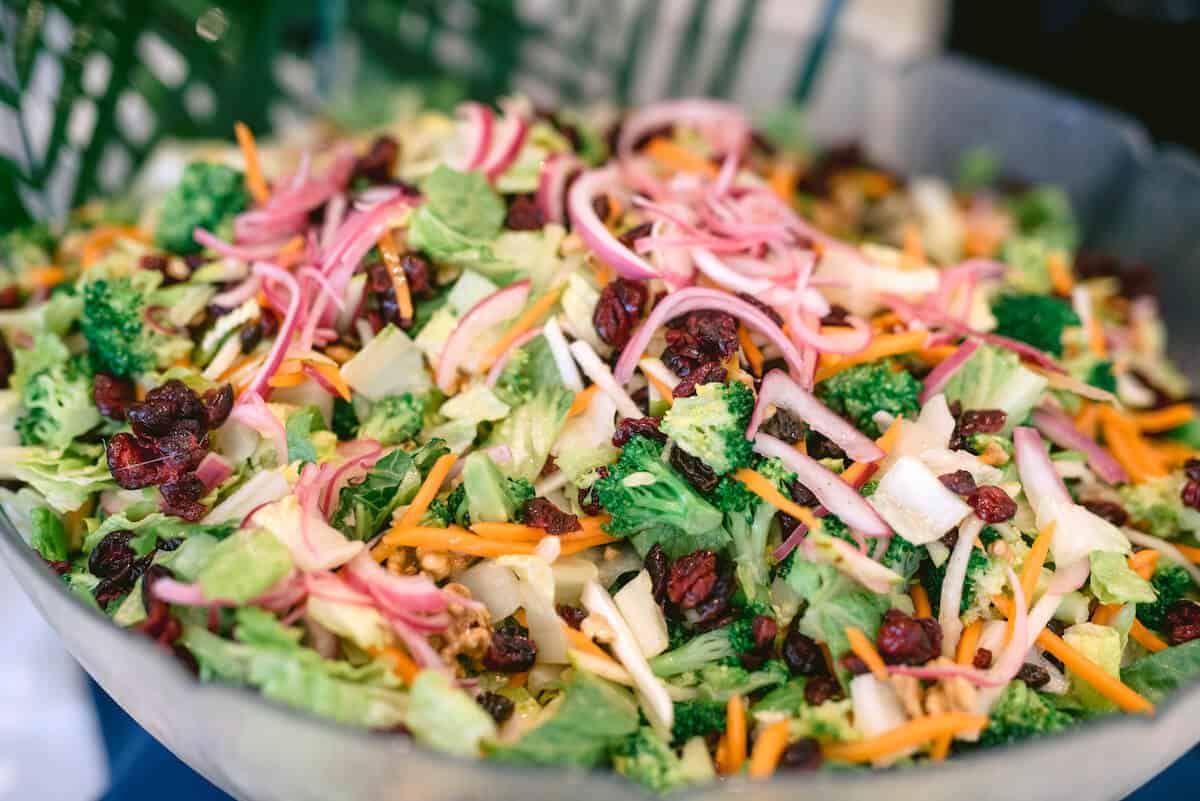 Here's my gorgeous wedding cake that was created for us by our dear friend, Anna Wetherbee. Although Anna isn't vegan, she worked tirelessly to perfect the most delicious vanilla and orange zest cake with a raspberry filling and vanilla frosting.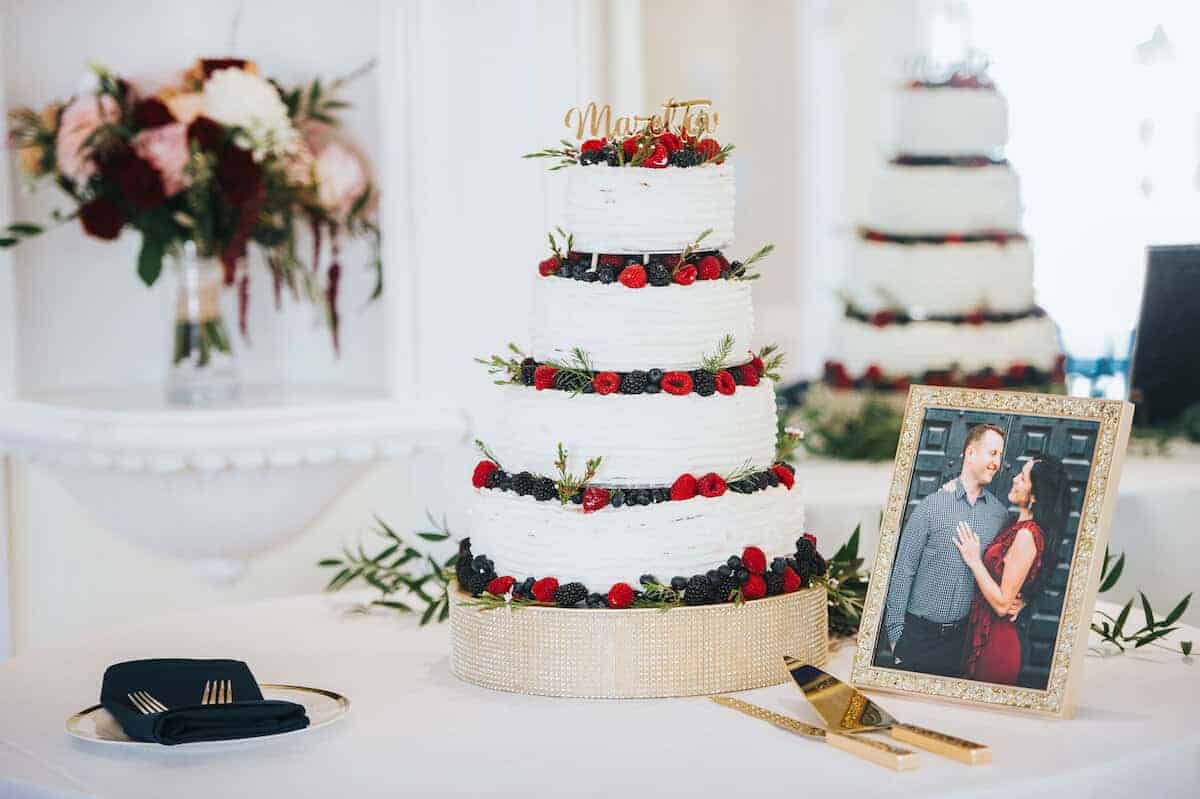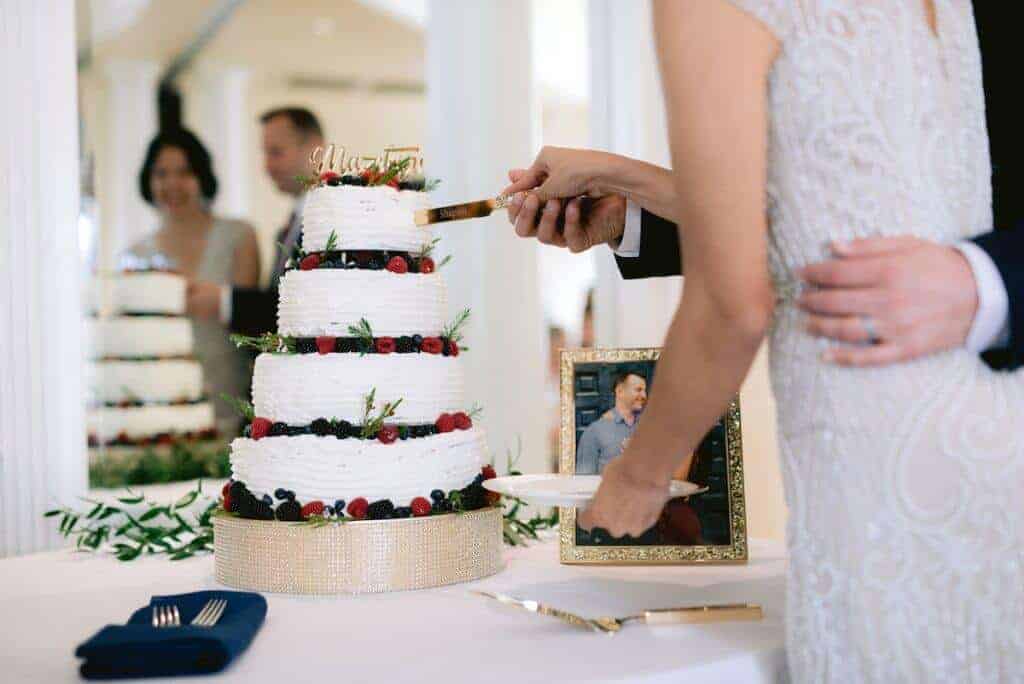 We also had a few touches that were also food-related. Since my husband is Jewish and I'm culturally Mexican, we incorporated both of our cultures into our wedding day. We served my favorite childhood candies.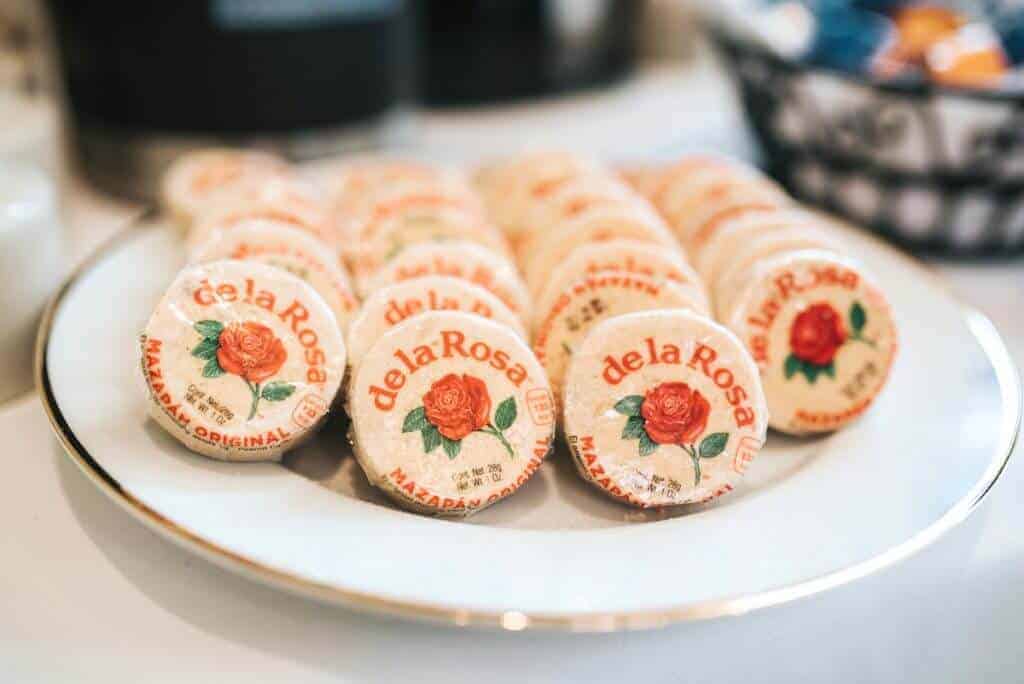 These were our favors. We had our friend, Joanna Bromley, make chocolate truffles. She's become quite the chocolatier.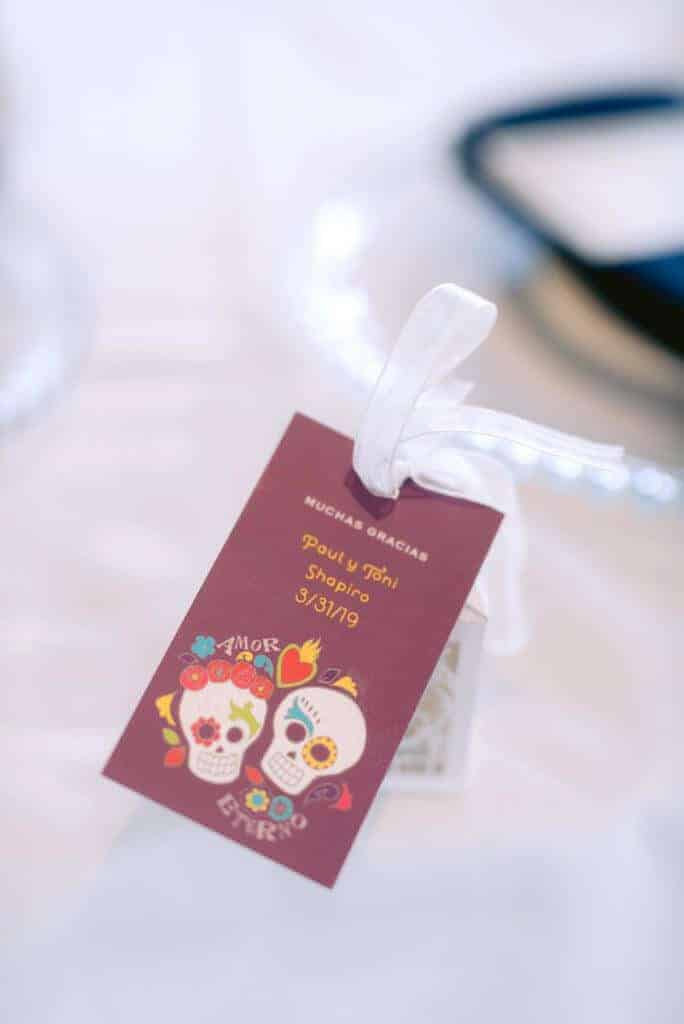 Here's how we set our sweetheart table: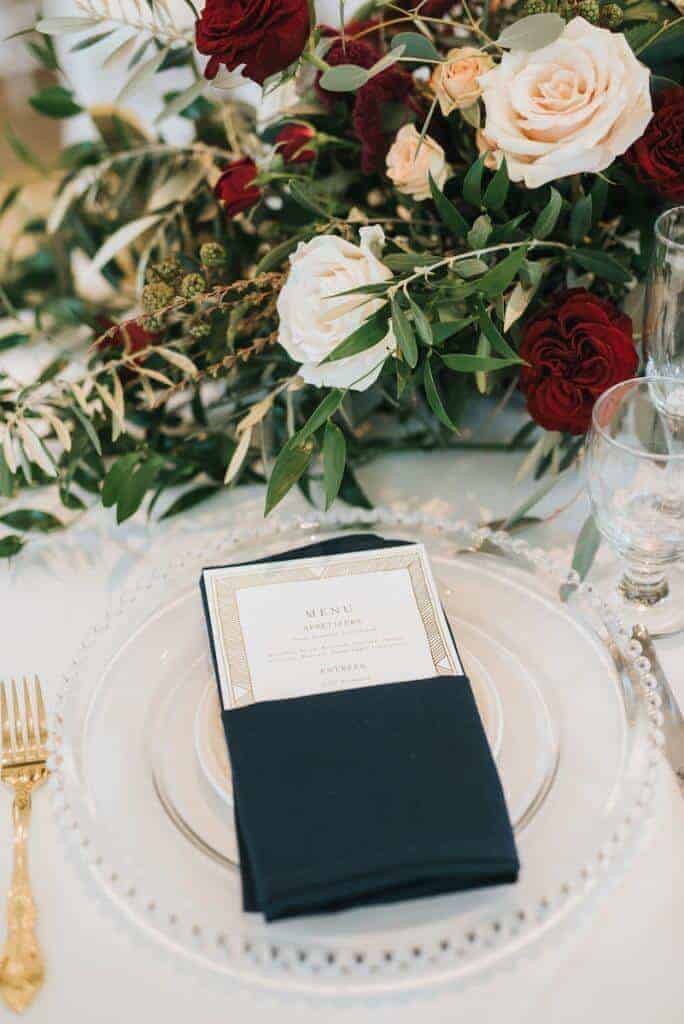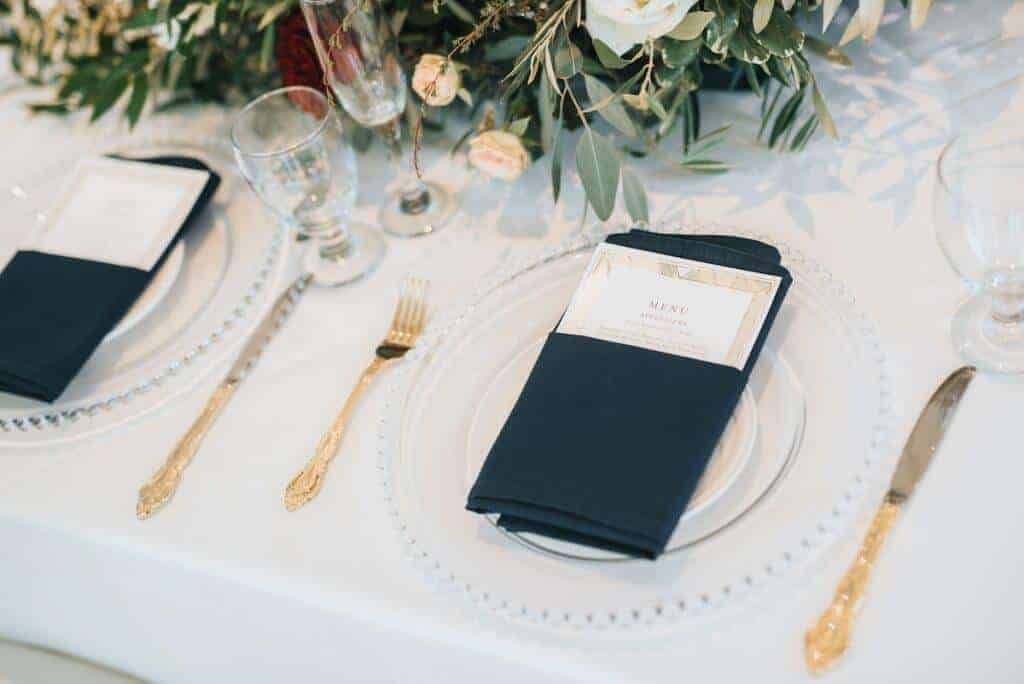 Here's how we set our guest tables.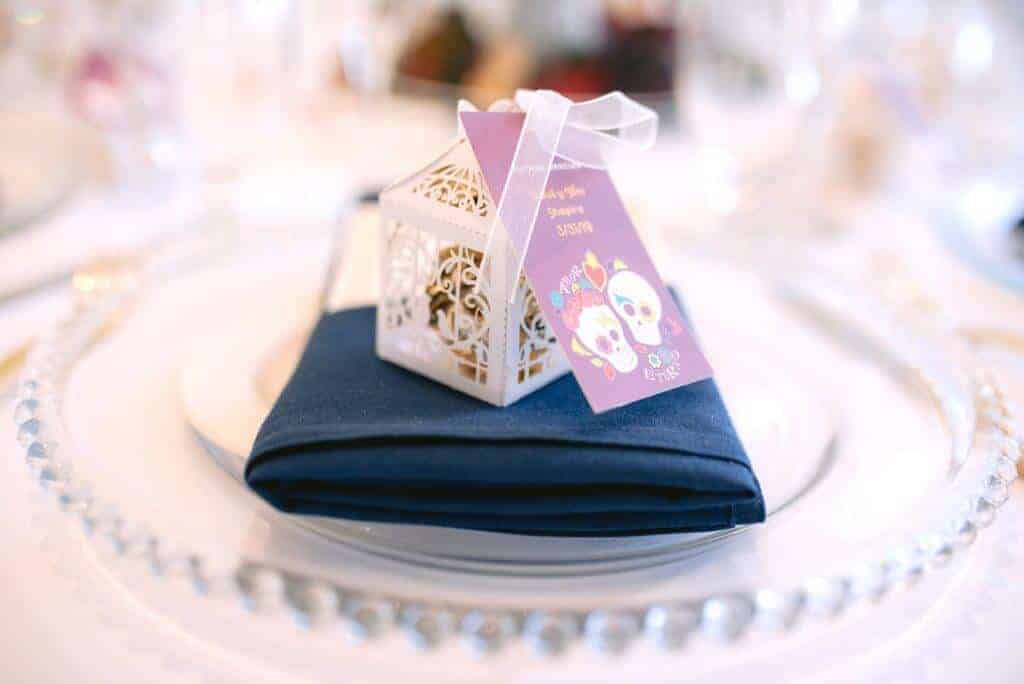 And here are my favorite general photos from the wedding. We'll start with the details first. 🙂 Here's our wedding invitation!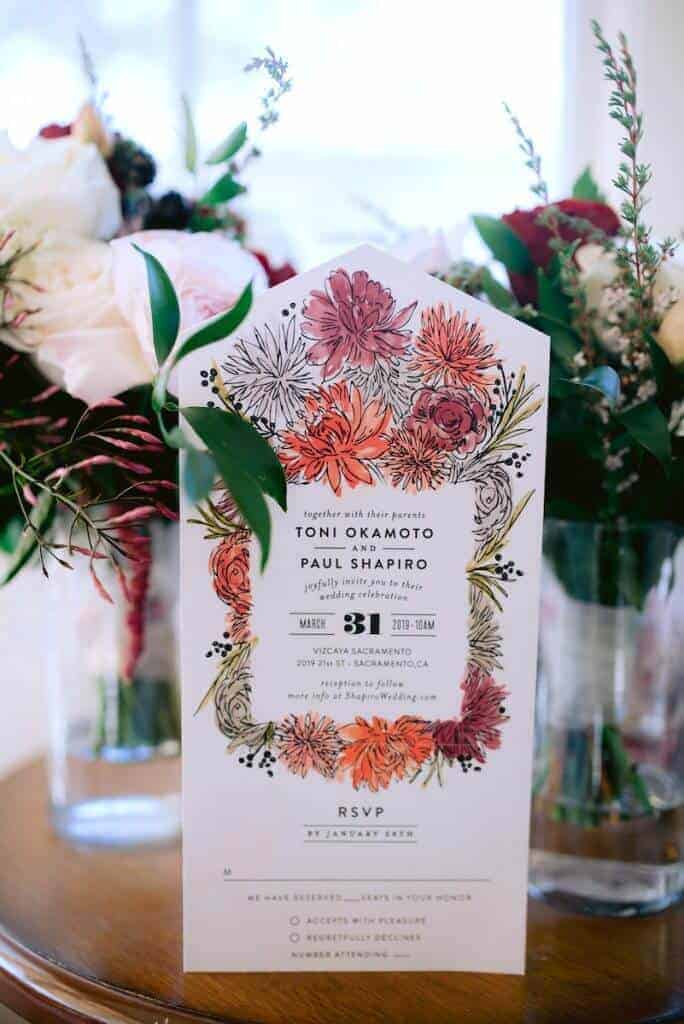 We decided to have an unplugged wedding. That means that no one was allowed to take photos or video during our ceremony. We had our officiant, Ari Nessel, begin the ceremony in meditation and ask our guests to be fully present with us in the moment. We were really grateful to have the undivided attention of our friends. Thanks to my best friend and matron of honor, Candice Hucik, for making this sign for us. 🙂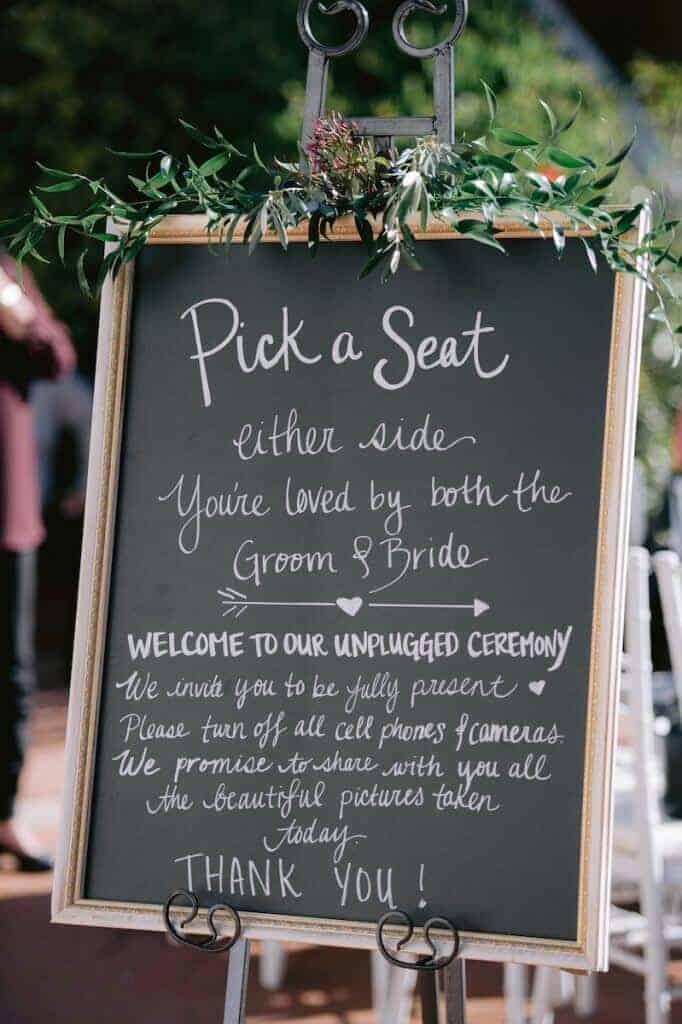 Here was our guest table. Our kippahs were made of seed paper and could be planted to produce wildflowers.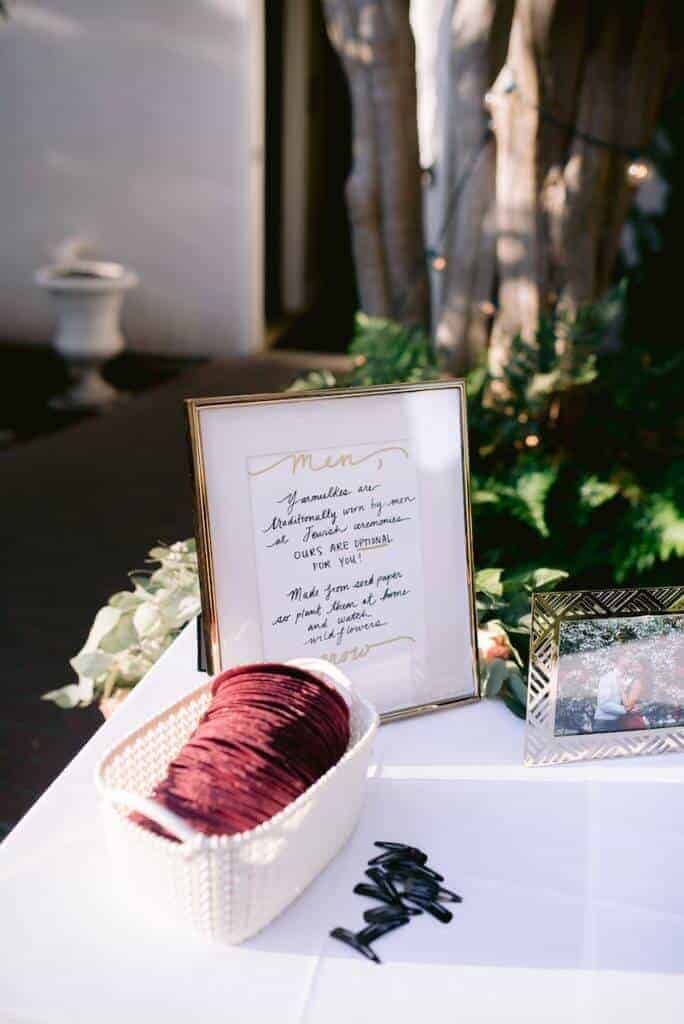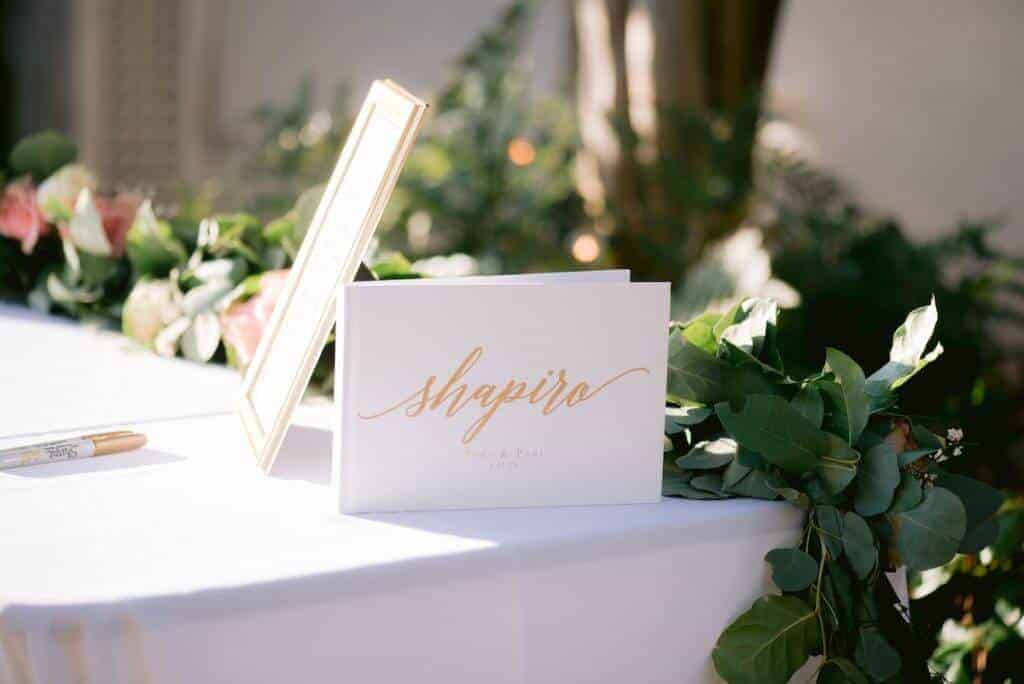 It's well-known that I LOVE avocados! They're my favorite. And it was my super favorite that my husband proposed to me at the farmer's market in an avocado. You can see the photo here. I had an artist draw my avocado ring, and made a card for my husband to read right before our ceremony.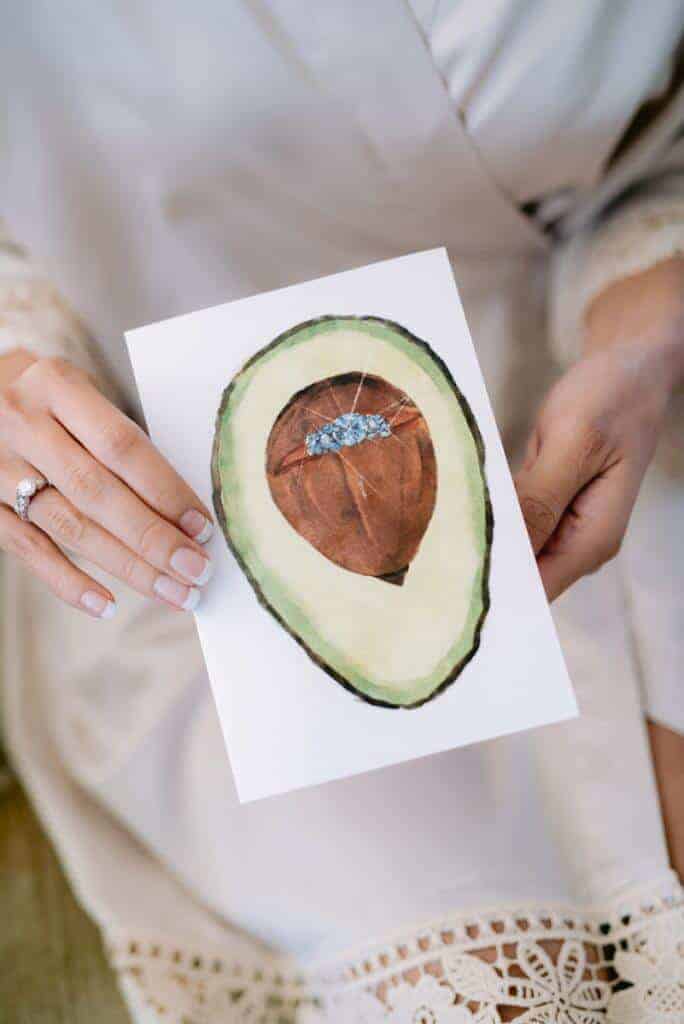 We had a gorgeous chuppah. We used Paul's father's tallit, and had our florist decorate it in white drapes and flowers. We repurposed the floral arrangement for the sweetheart table at the reception.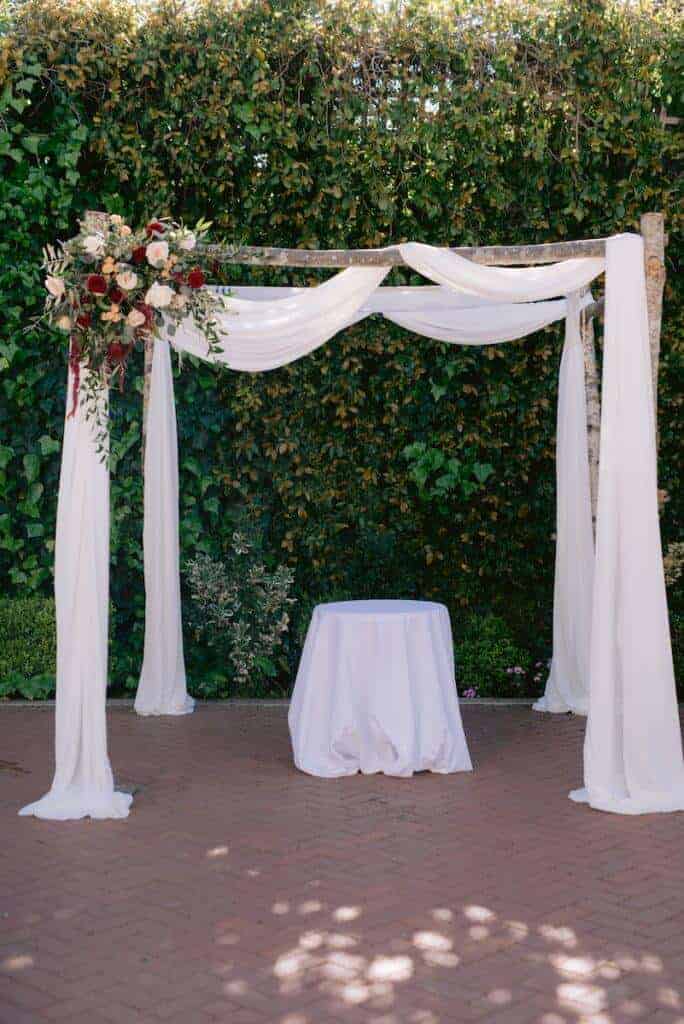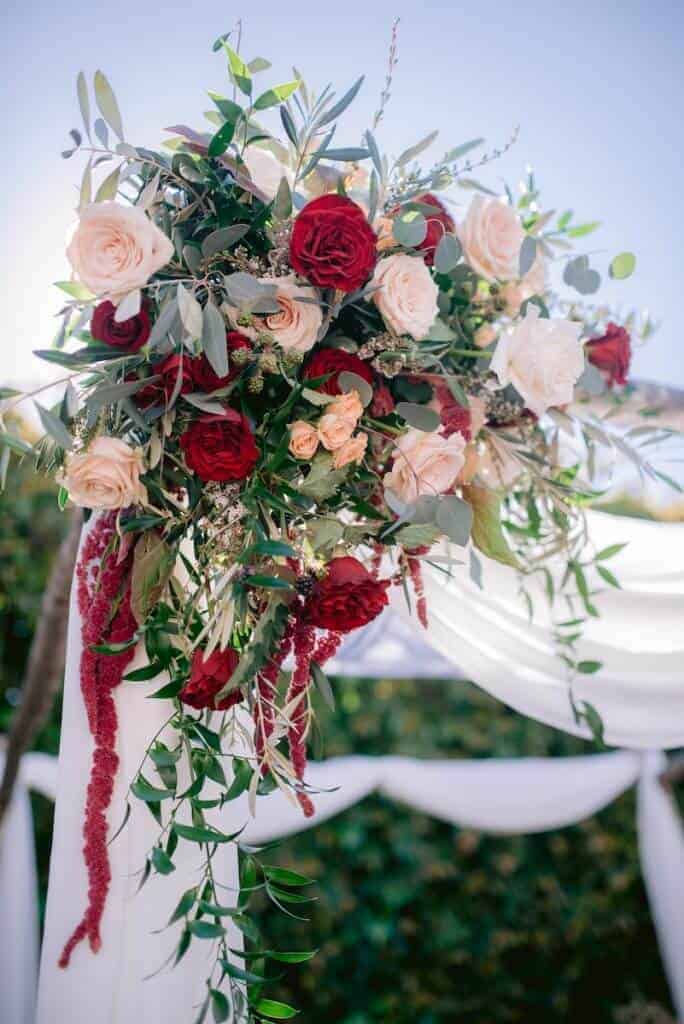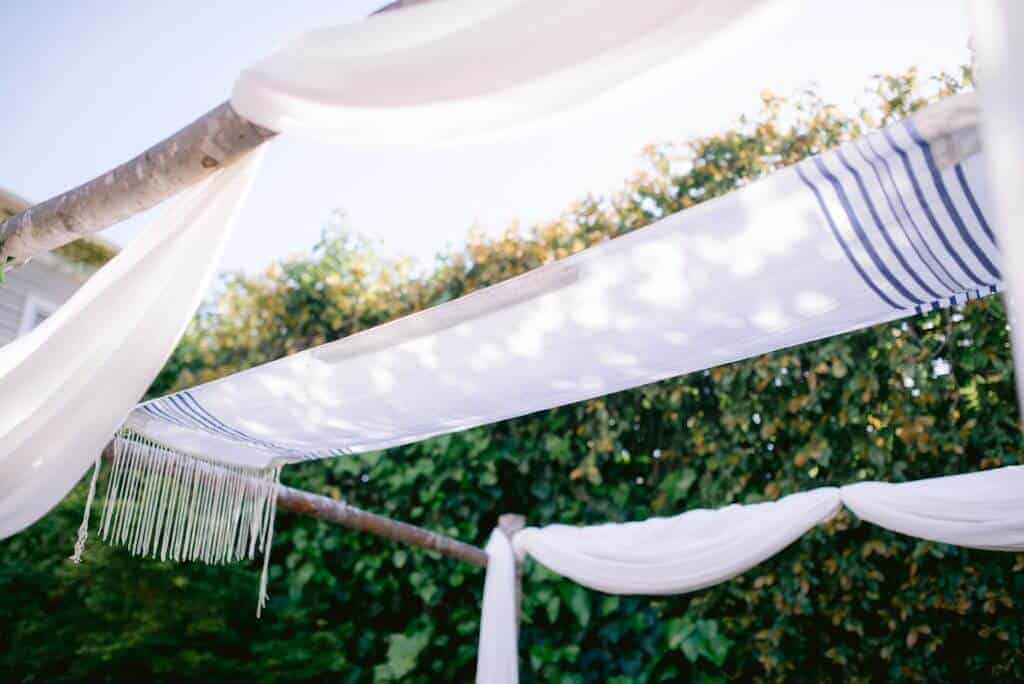 During our cocktail hour (which was before the reception and after the ceremony), we had beautiful Mexican flags draped in the courtyard.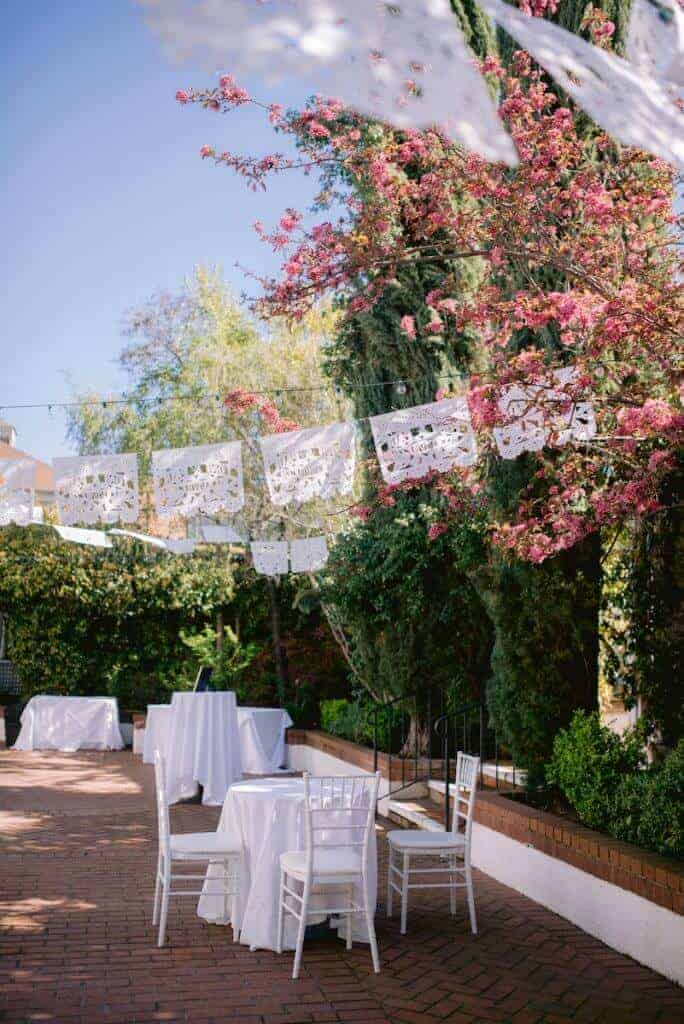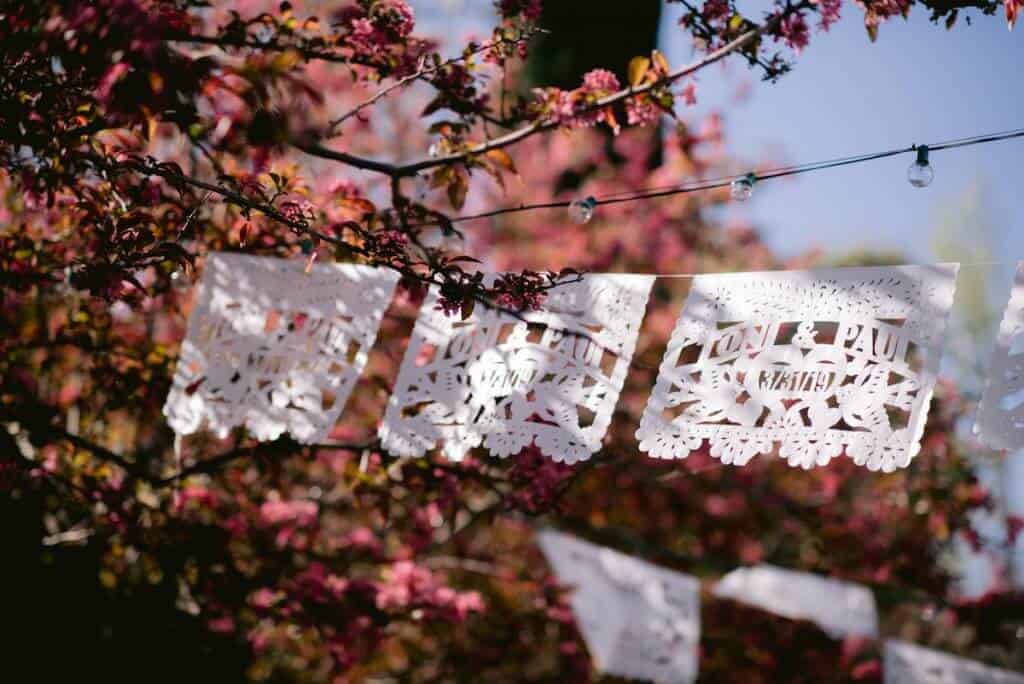 We had a jazz band playing while people enjoyed beverages and beautiful weather.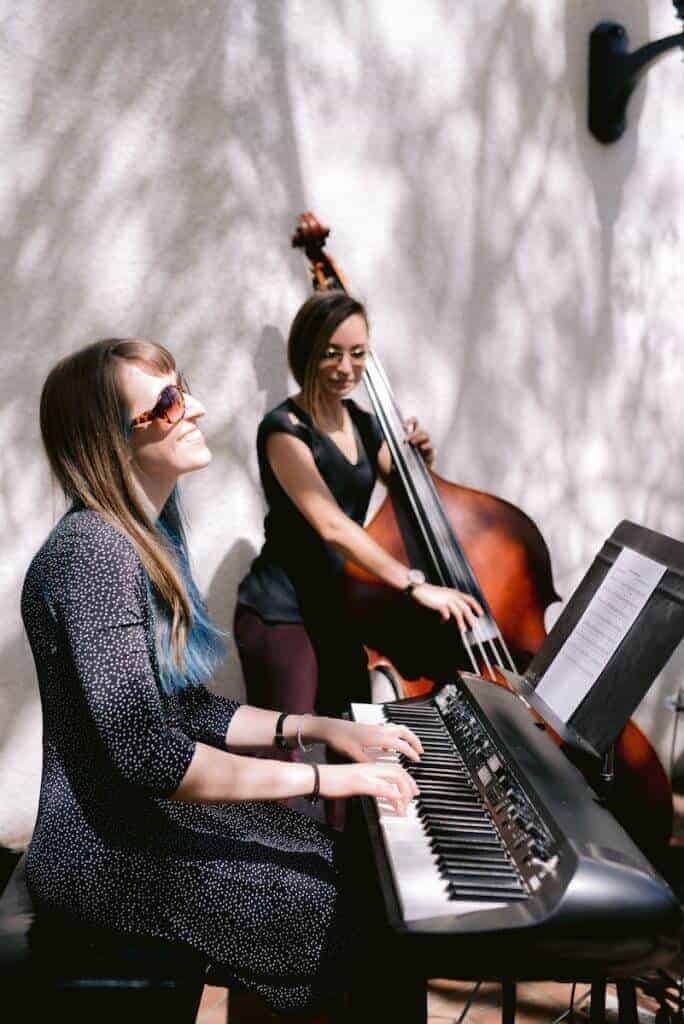 The seating chart was done through photos instead of names.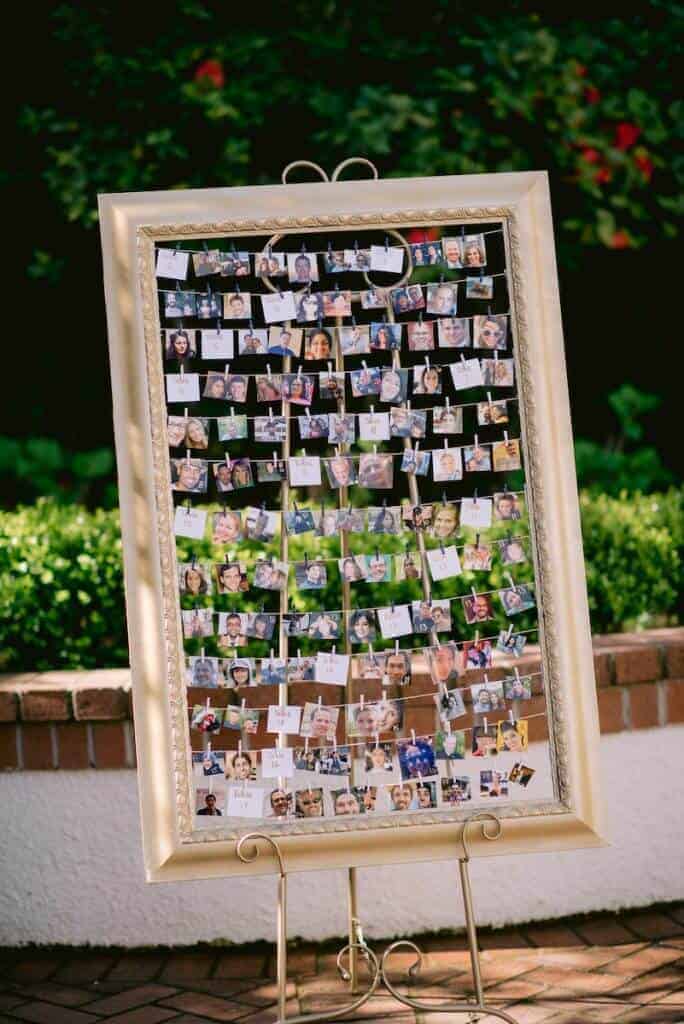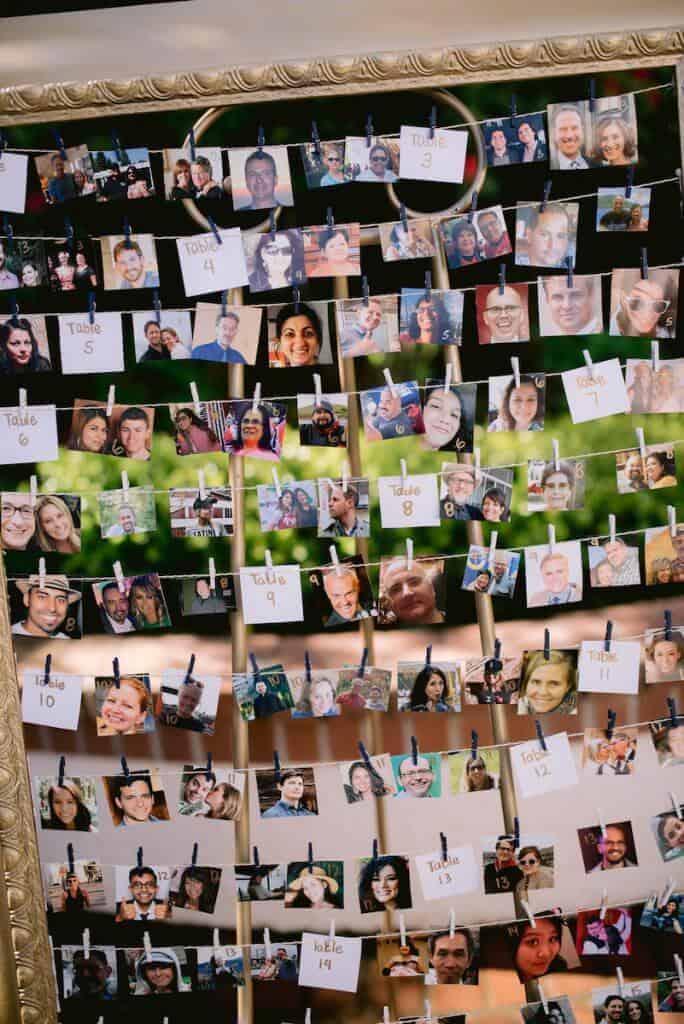 Alrighty, here are my favorite photos of the rest of the day (while getting ready, during the ceremony, and at the reception).
A little fun for our best man.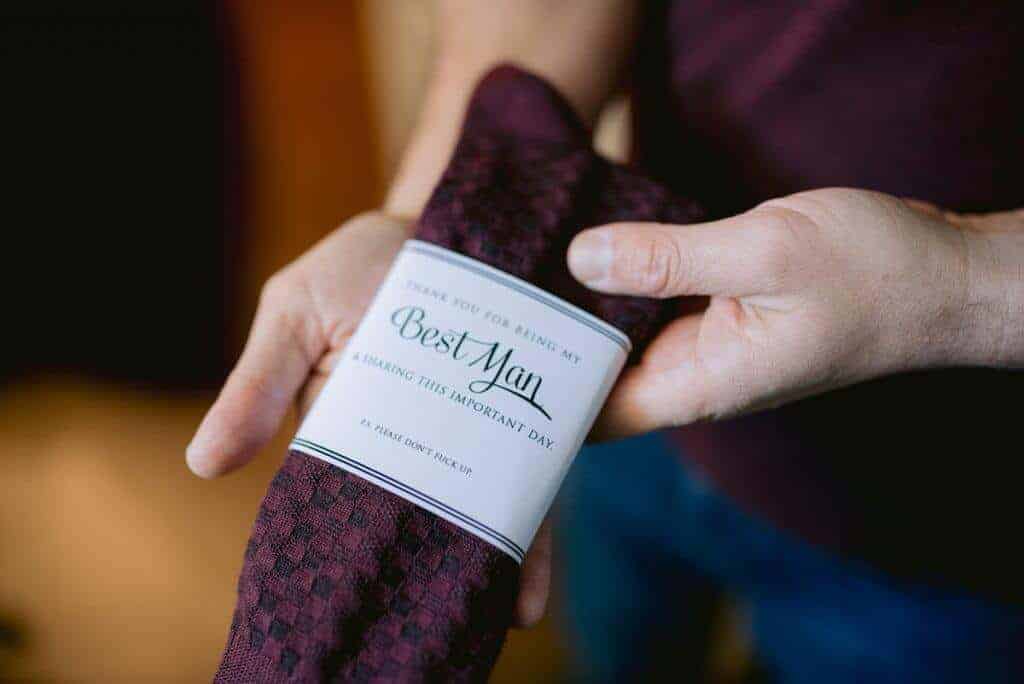 I love this photo of me an my mom!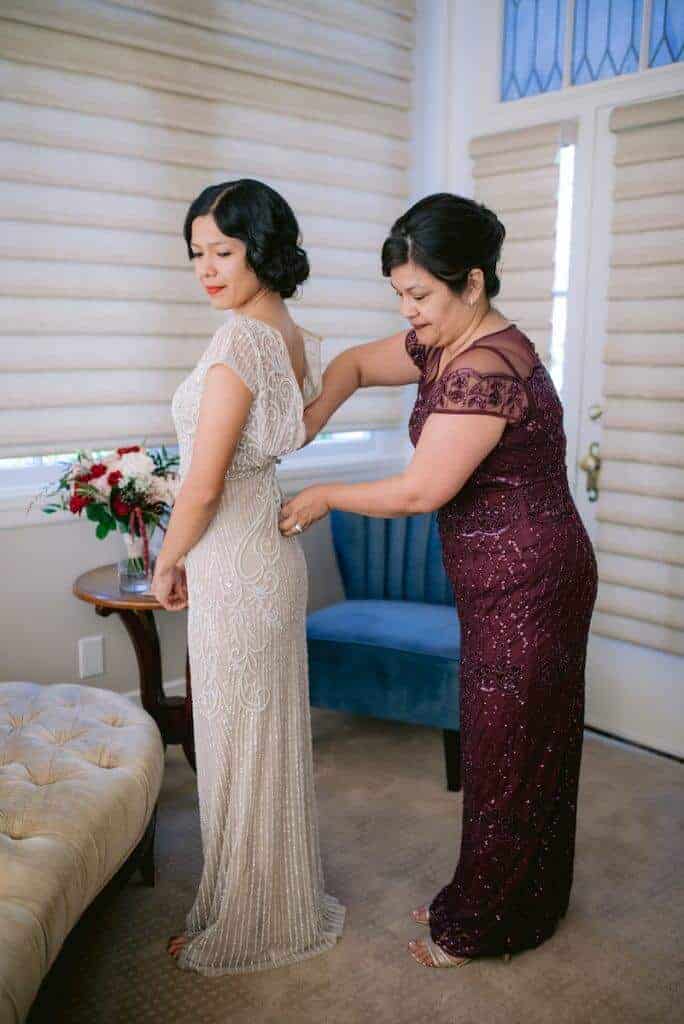 And this photo with my dad during our "Father/Daughter first look"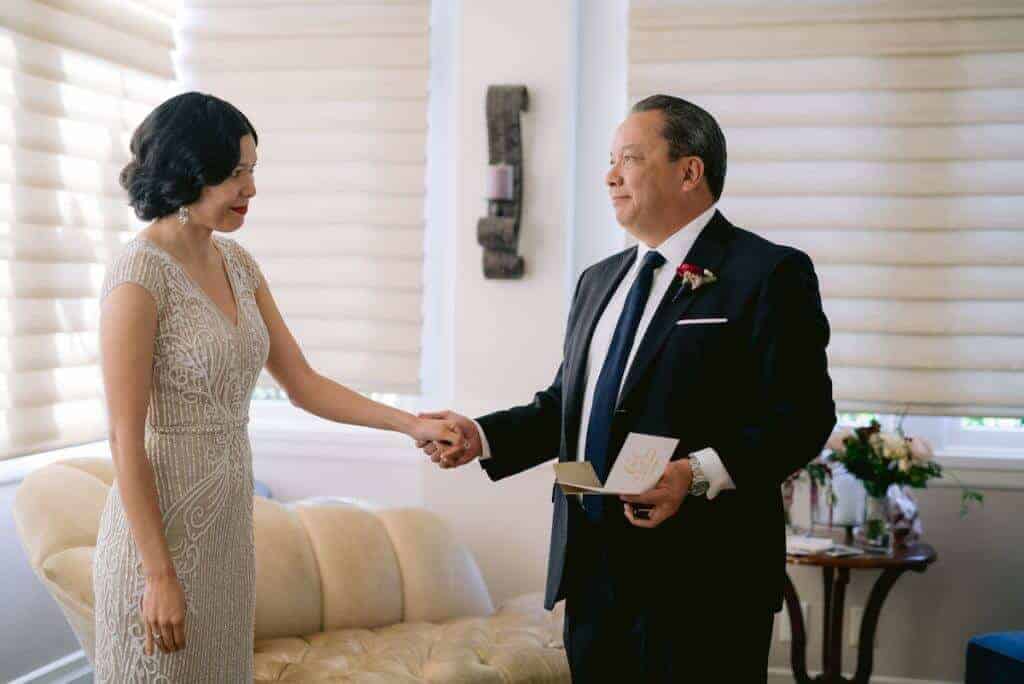 Paul's mom catching a glimpse.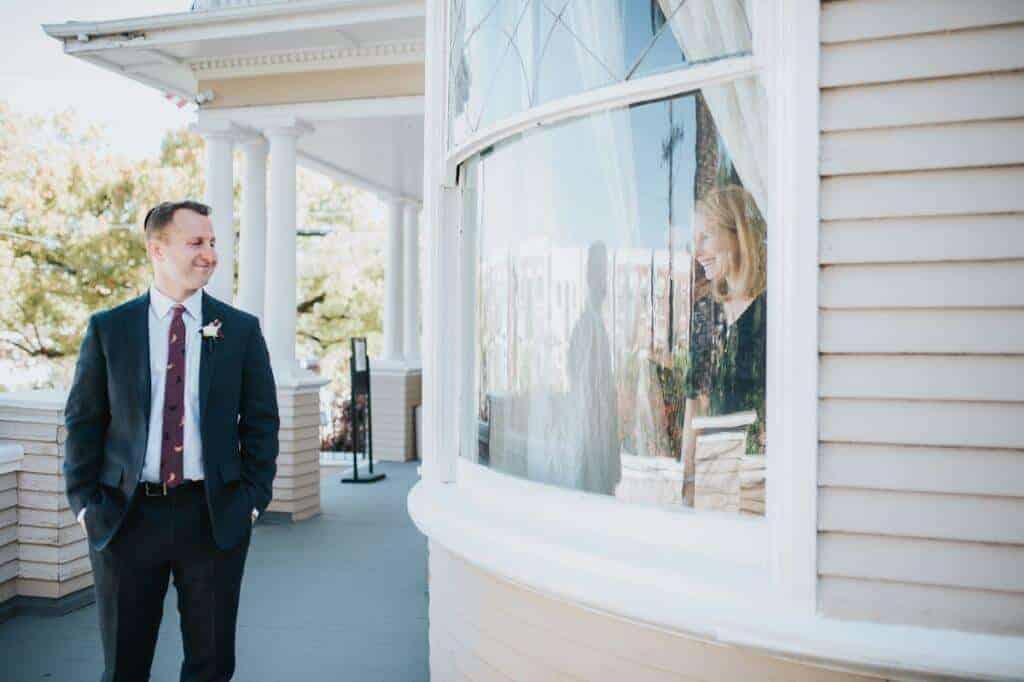 Our first look!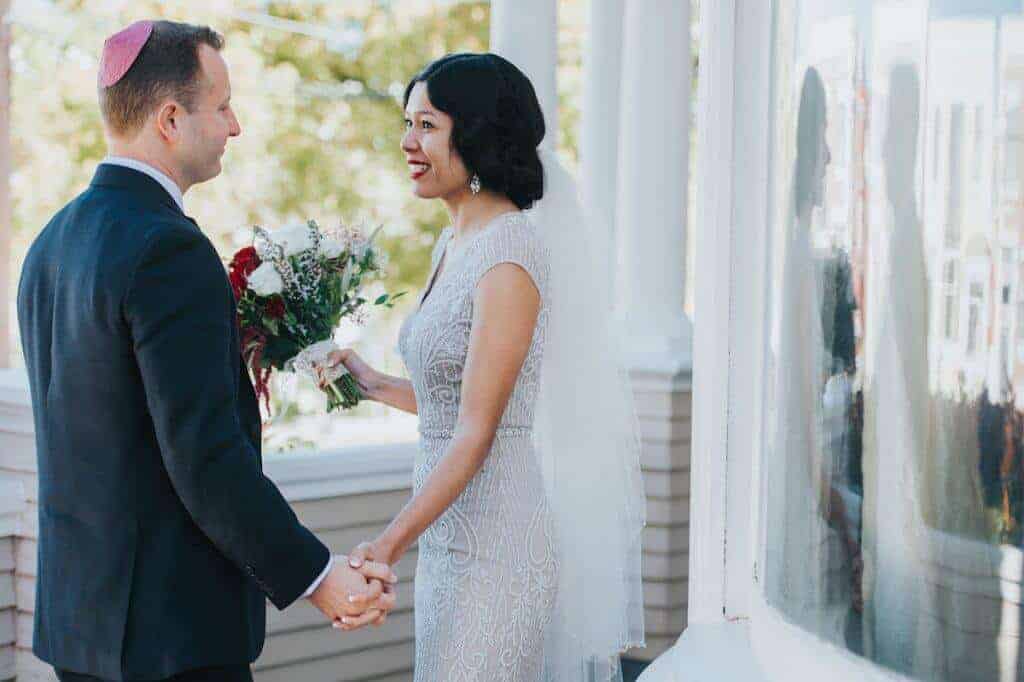 One of just me.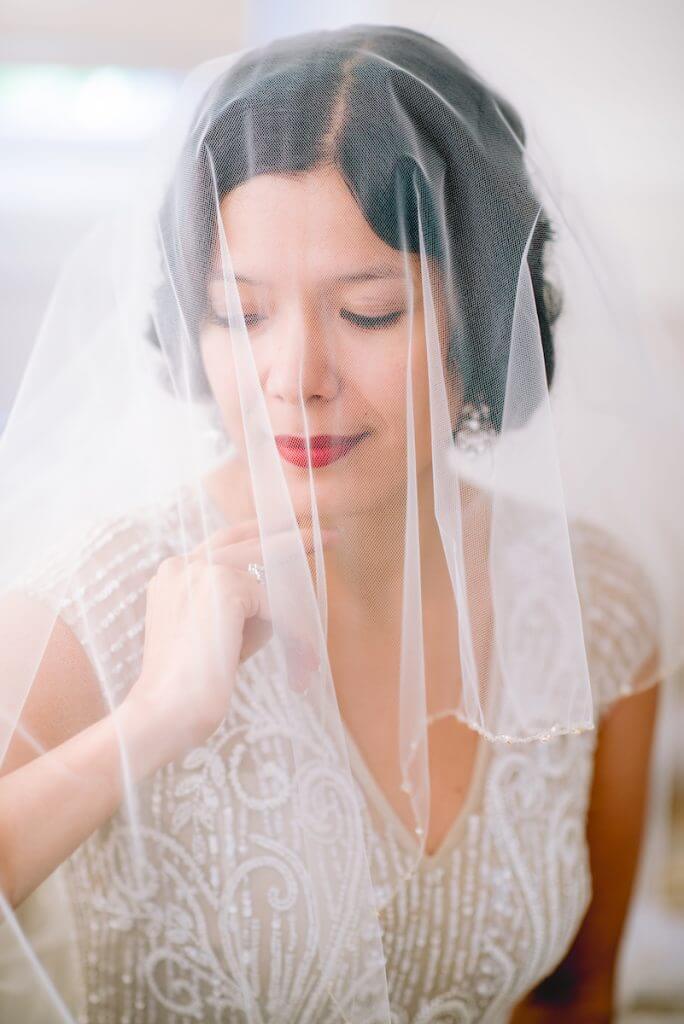 Our friend Dinorah sang this song when I walked down the aisle.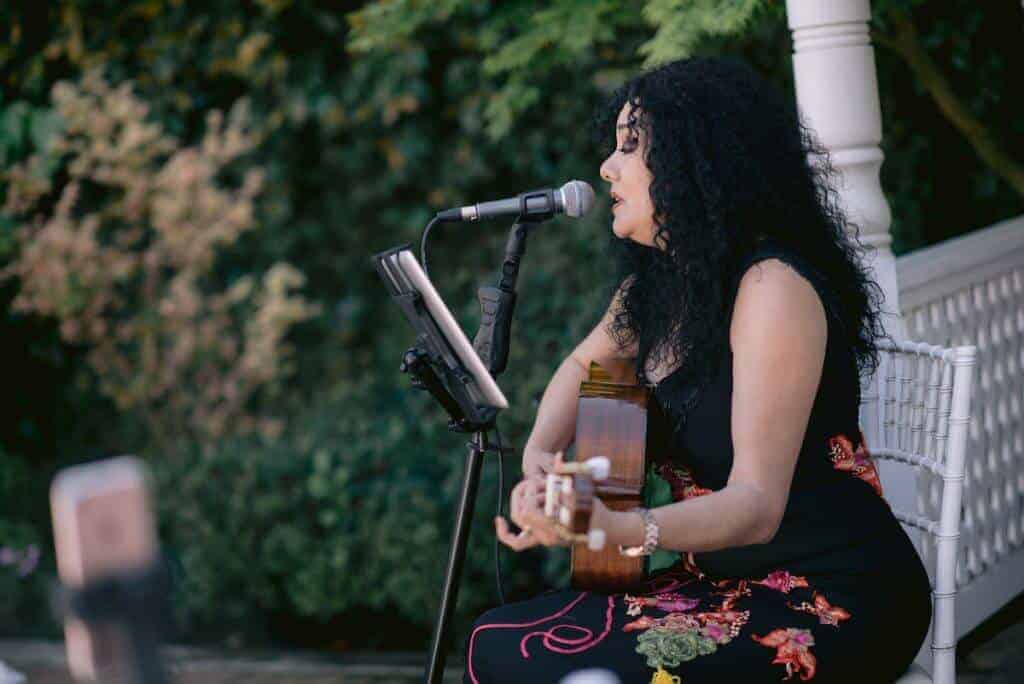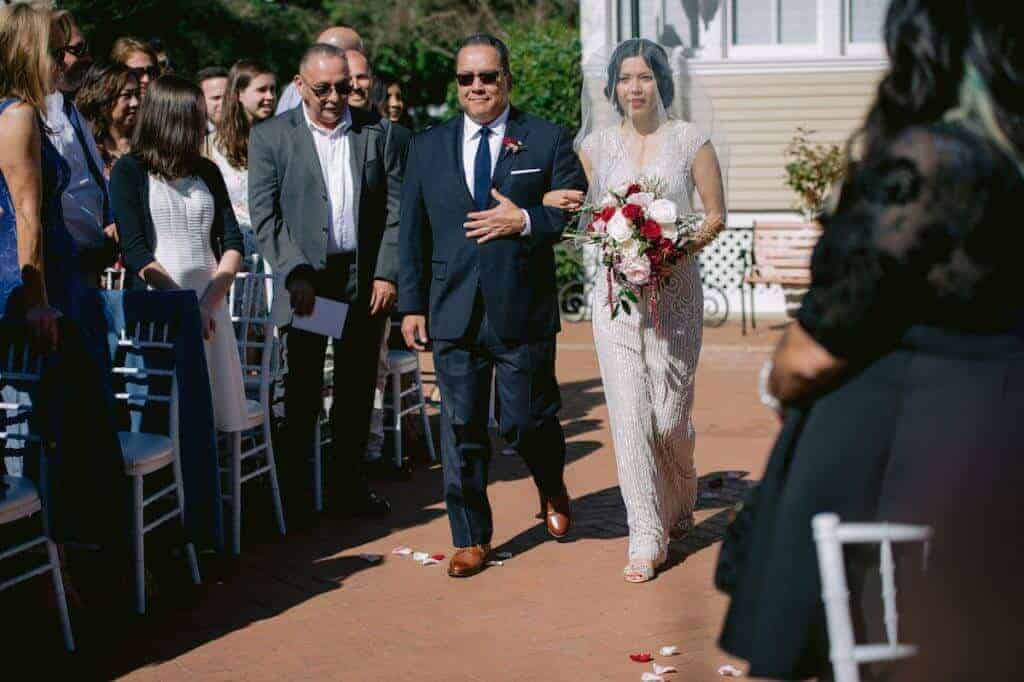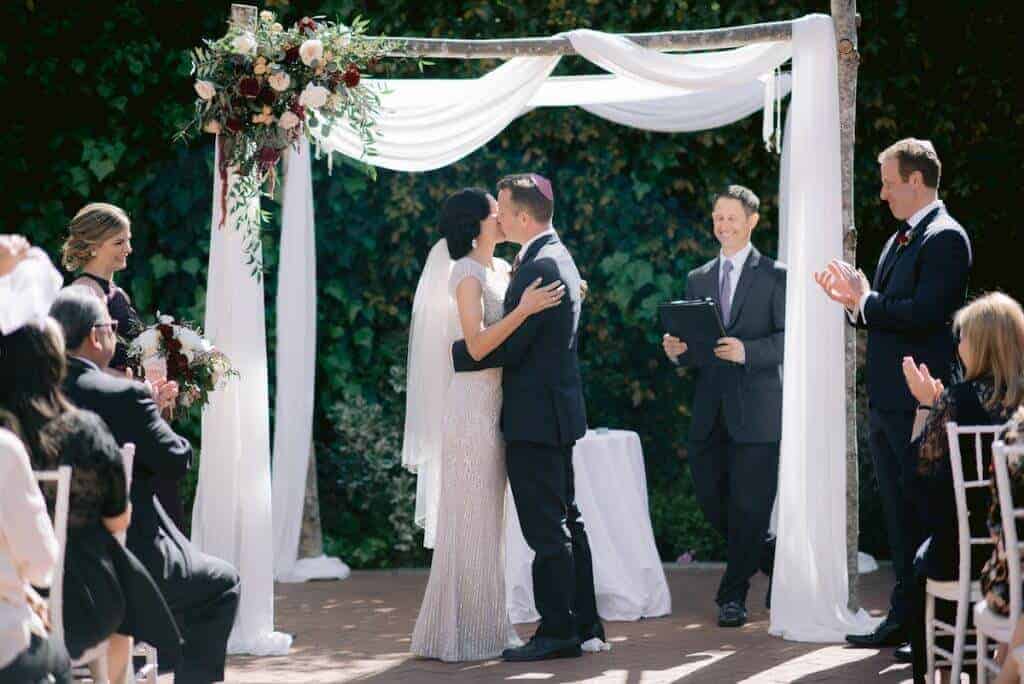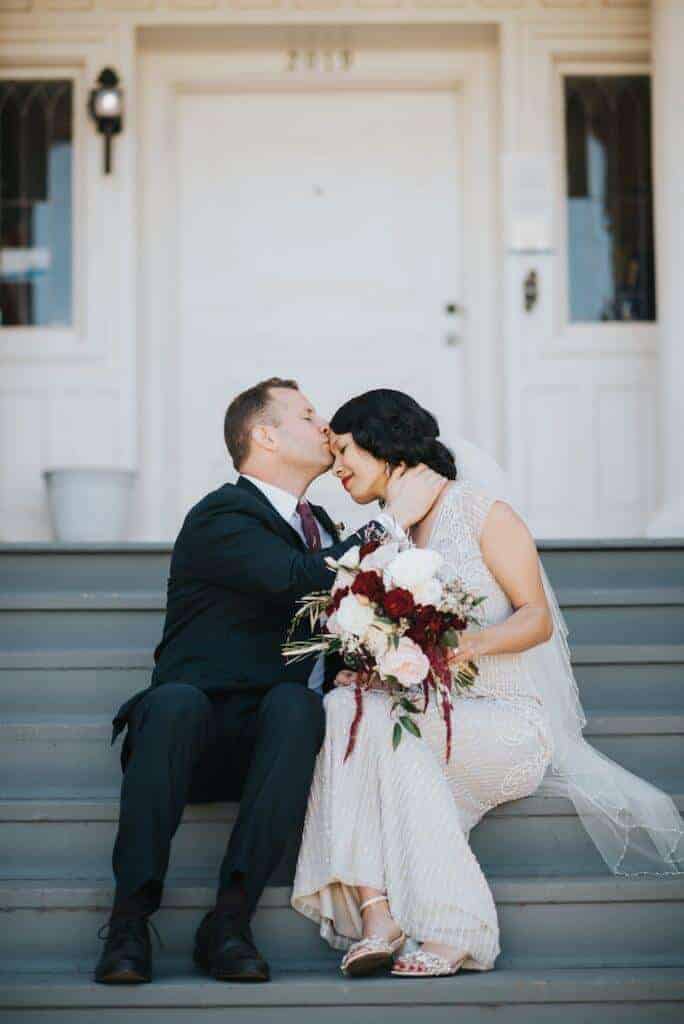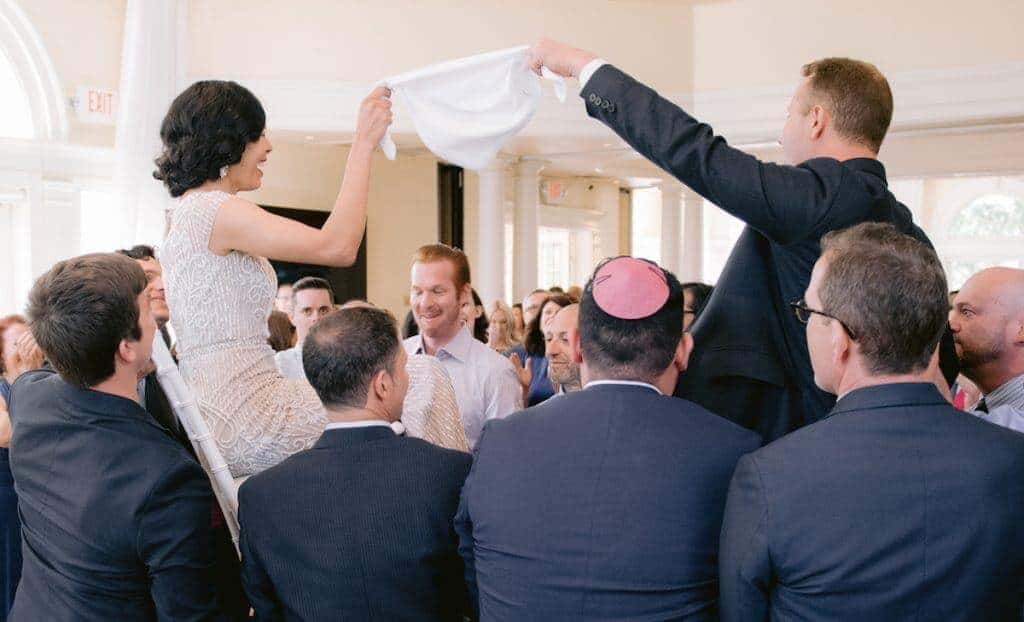 We have SOOOO many more photos that you can view here. 🙂 Also, Michelle and I did a podcast episode about vegan weddings, if you want to learn more.
About my husband: I'm very proud of my husband's work to help animals, people and the planet! Paul is the author of the national bestseller Clean Meat: How Growing Meat Without Animals Will Revolutionize Dinner and the World, the CEO of The Better Meat Co., a four-time TEDx speaker, and the host of the Business for Good Podcast.