As an Amazon Associate I earn from qualifying purchases.
The time when baking without eggs was a dream is finally over. There are so many plant-based and healthier alternatives to achieve a moist and fluffy cake, pancake, or muffin. It might take some time to get used to foregoing eggs in baking, but once you realize how delicious your baking concoctions taste, you might never go back! Let's take a look at the different Vegan Egg Replacers for Baking!
So, which are our favorite plant-based options? Let's take a look at some of them:
Applesauce or Mashed Banana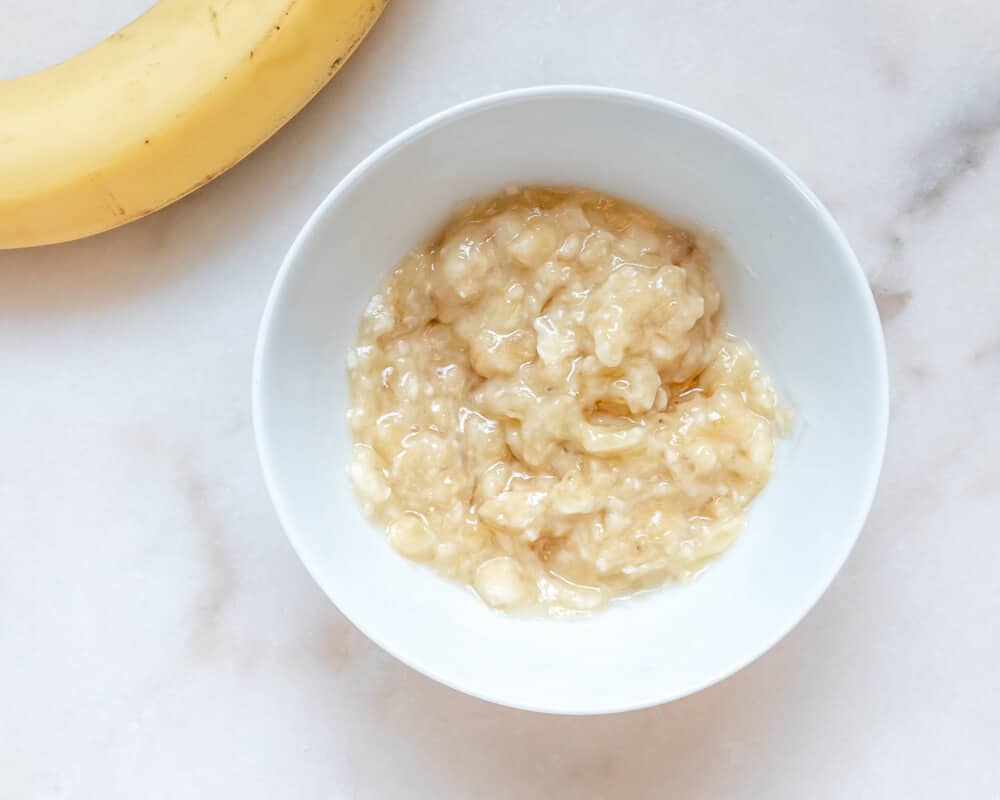 This option is the simplest and most affordable. By swapping the eggs with ¼ cup of mashed bananas or apple puree per egg, you not only add moisture to the recipe but also some much-welcomed sweetness.
When using bananas, make sure they are ripe and spotty (great for using those "about to go bad" fruits no one cared to eat!). You can find applesauce in your local grocery store in a jar, or pouches (full disclosure, I've used my kid's fruit pouches to bake a vegan treat now and then). You can also use this homemade option.
1 egg = ¼ cup of mashed banana or applesauce
Ground Flax Seeds or Chia Seeds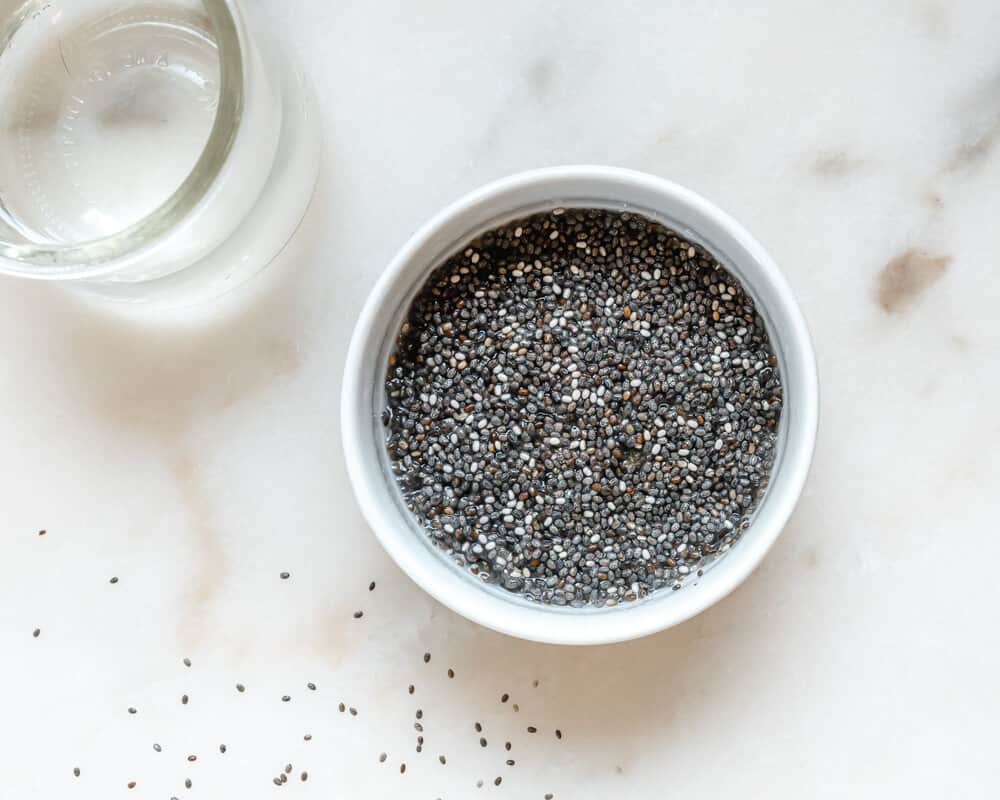 These mighty seeds are not only famous for their incredible nutritional value (hello Omega3's!), but also because of their ability to develop an egg-like consistency when mixed with water. Like magic, flaxseeds and chia seeds give us the gel consistency we need to "hold things together" in our baking adventures. One of the many great vegan egg replacers for baking!
It's best to grind them for a smoother result. You can grind them yourself using a high-powered blender or coffee grinder, or you can buy them ready to use at the grocery store in the bulk or baking aisles. Gotta love seeds!
1 egg = 2 1/2 tablespoons of warm water + 1 tablespoon of ground seeds. Whisk together for 1 minute, and then let it rest for 10 minutes before using it in your recipe.
Aquafaba (or Chickpea Brine)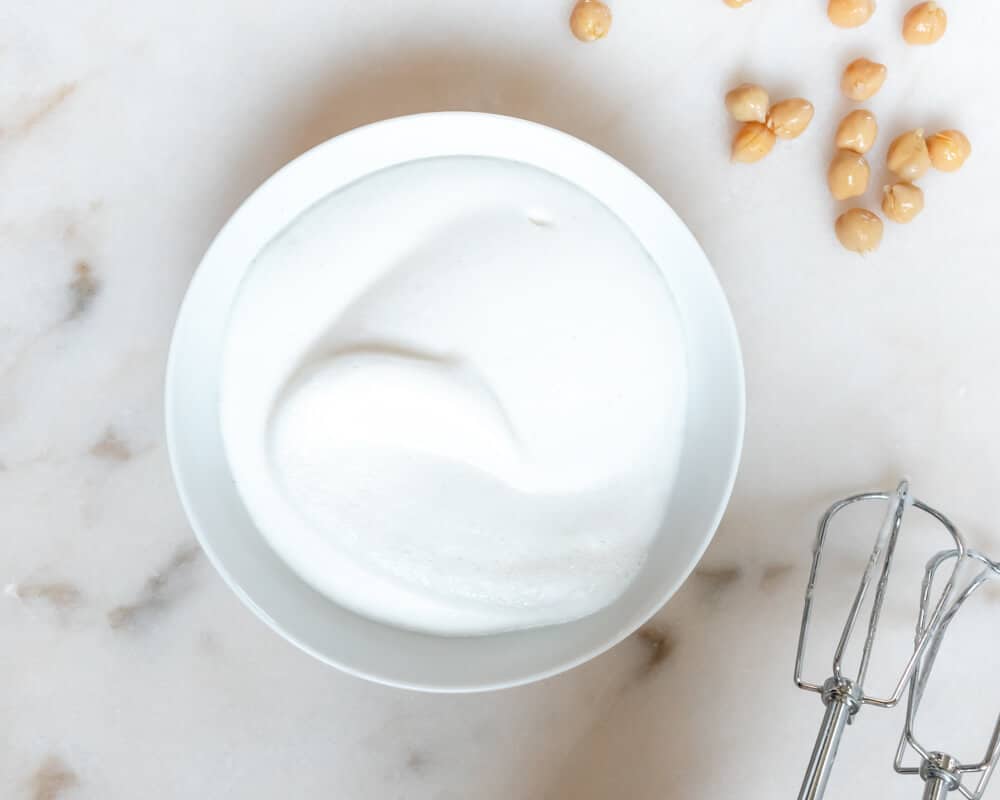 Talking about magic, this funny named ingredient is just that. If you are sentimental about that ultra fluffy raw egg-white meringue, then this is the replacer for you. By beating chickpea brine for a few minutes, you'll achieve a remarkable similar consistency, guaranteed to fluff any recipe.
What we love the most about this recipe? We get to use what we would have normally discarded. Try it next time you use canned garbanzo beans, remember to save that brine! Tip: Add some sugar and bake vegan meringues!
1 egg: 3 tablespoons of aquafaba per 1 large egg. Use 2 tablespoons of aquafaba per 1 large egg white.
Silken Tofu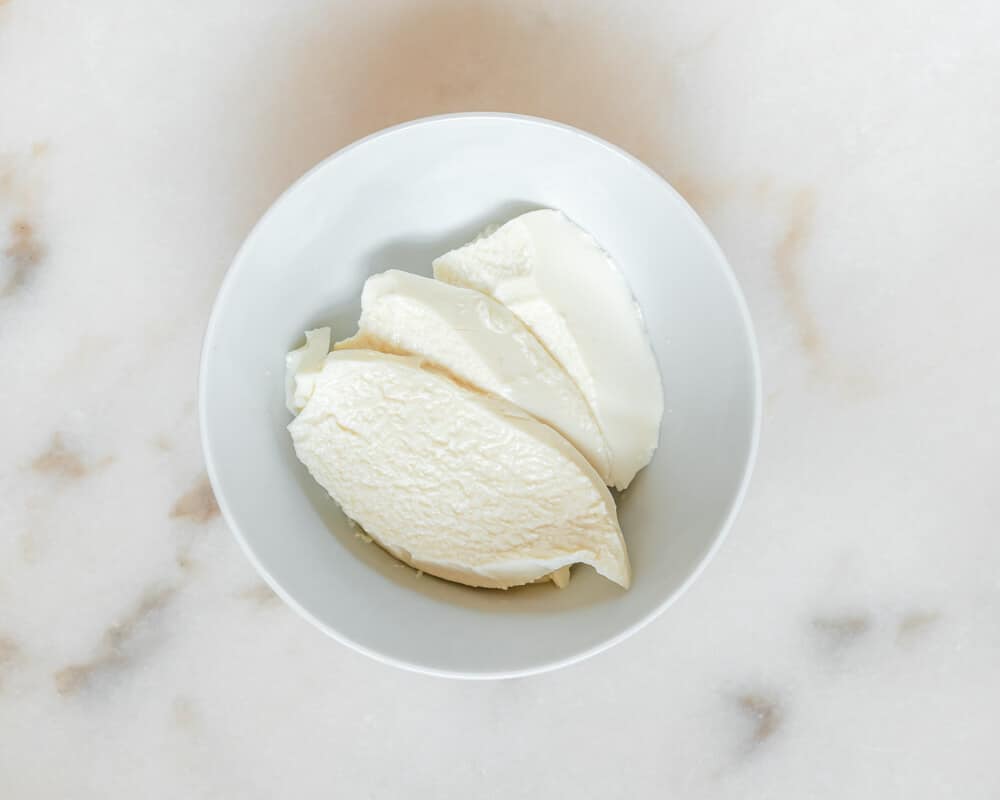 Silken tofu can be a great substitute for egg. It has the capacity to blend into a very smooth puree that can work in sweet and savory baked preparations. You do have to mash the silken tofu until smooth puree.
Do not worry, you won't taste it on your recipes!
1 egg: 3 tablespoons of the pureed silken tofu.
Nut butter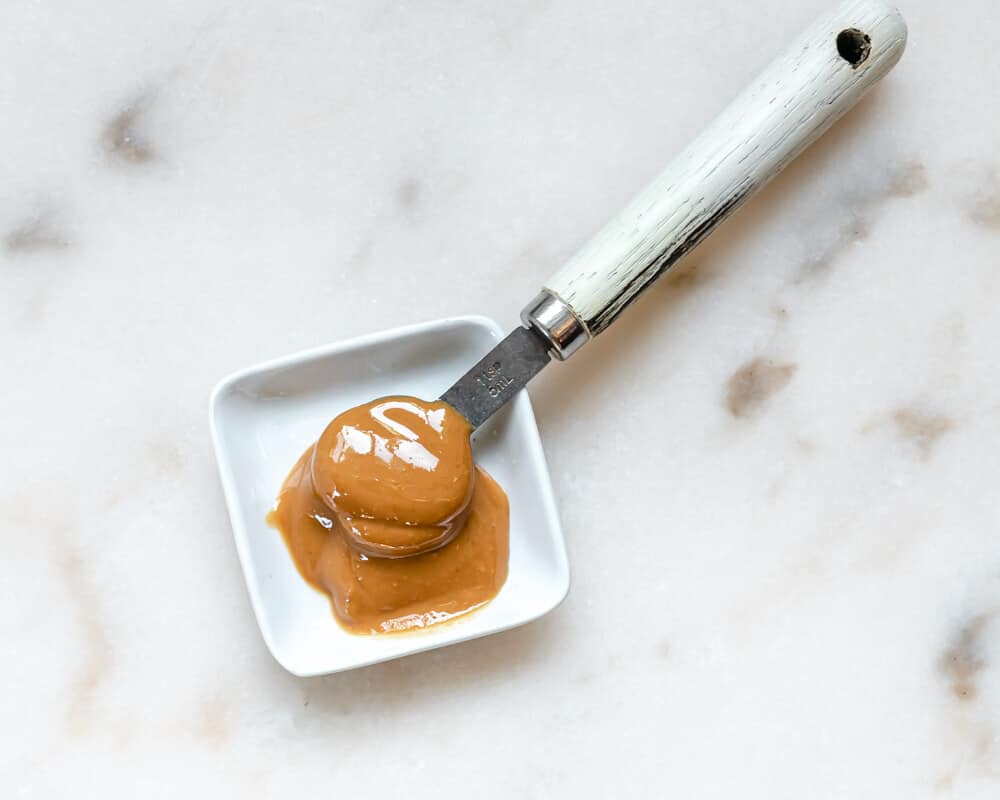 Another favorite, nut butters add richness and also have the power to bind all ingredients together. Try replacing the eggs on a cookie recipe for some peanut butter and you'll see just how great they can turn out! These cookies are a great place to start.
You can try with peanut butter, almond butter, or cashew.
1 egg: 3 tablespoons (60 grams) of nut butter.
Store-Bought Egg Replacers
Nowadays, we are very spoiled for choices. There are many amazing options out there and having a box of these in your pantry can be super handy for whenever the mood strikes. Brands like Neat, Orgran, Bob's Red Mill, Ener-G, or Free & Easy have amazing egg-replacing products.
Want some Egg-Free Baking Inspiration? Here are some recipes to try!