As the weather cools down and the trees turn to various shades of red and orange, it's officially Fall baking season. With tempting ingredients like pumpkin, apple, pecan, maple, and an abundance of warming fall spices – how can you not be obsessed with fall desserts? Honestly, aside from the holidays, easy vegan fall dessert recipes are 70% why we love this season. And what's better than making the entire house smell like cozy, comforting fall spices while you enjoy the other 30% – warm sweaters, curling up under a blanket, and either reading a book or catching up on Netflix!
20 Must-Try Easy Fall Dessert Recipes
Whether you're looking for easy fall desserts to share during the holidays or at dinner parties, or just looking for ways to use up an abundance of fresh Fall produce like apples and pumpkin, we've gathered the below list of best fall desserts currently on PBOAB. This list of 20 vegan fall dessert recipes is made up of a combination of grab n' go snacks, fall dessert classics, and decadent treats. Some things you definitely won't miss in this list are an abundance of warming spices (like cinnamon, ginger, nutmeg, and more) and fall favorites ingredients that are sure to impress.
Best of all, all the below easy fall desserts are 100% plant-based and perfect for those on a low budget. Because keeping costs low doesn't mean you can't enjoy Fall dessert in style! Plus, once you've browsed through the below list of vegan fall dessert recipes, feel free to also peruse through our entire collections of apple, pumpkin, and pecan recipes!
Jump to: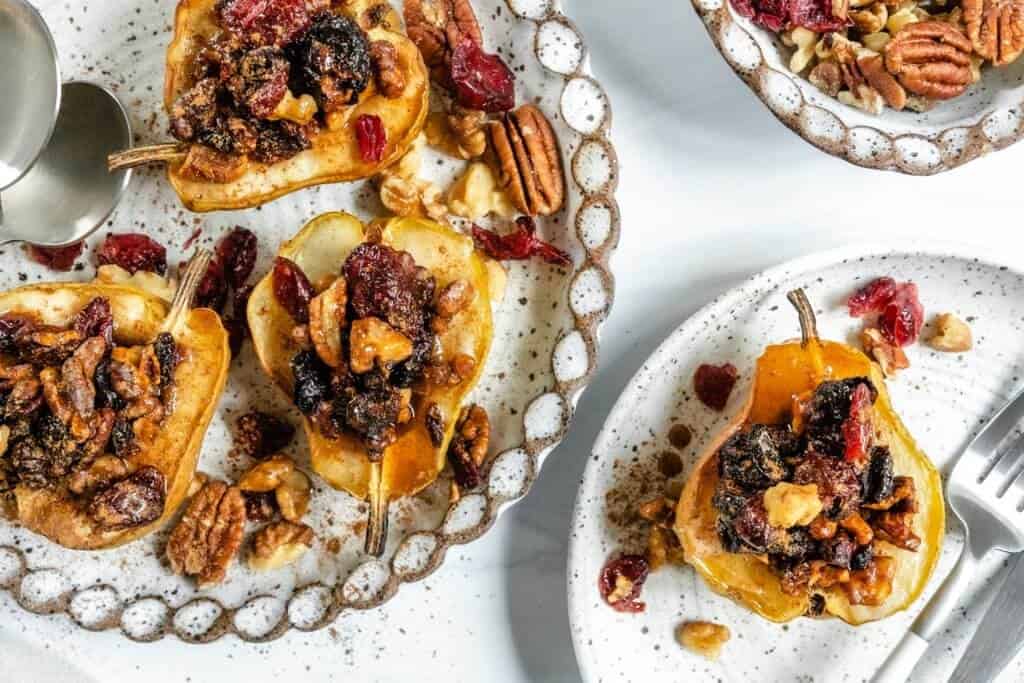 These Baked Pears are the ultimate elegant snack! They're delicious, super warm and flavorful, and the perfect fruit-festive and fall dessert. Everyone is going to swoon over these tasty baked pears!
Baked Pears
Not only are baked pears an elegant dessert for entertaining, but these sweet baked pears combine all our favorite fall elements. It's a warm and comforting dessert that combines hearty nuts and dried fruit with warming pumpkin spice and then topped with maple syrup. What's not to love?!
View Recipe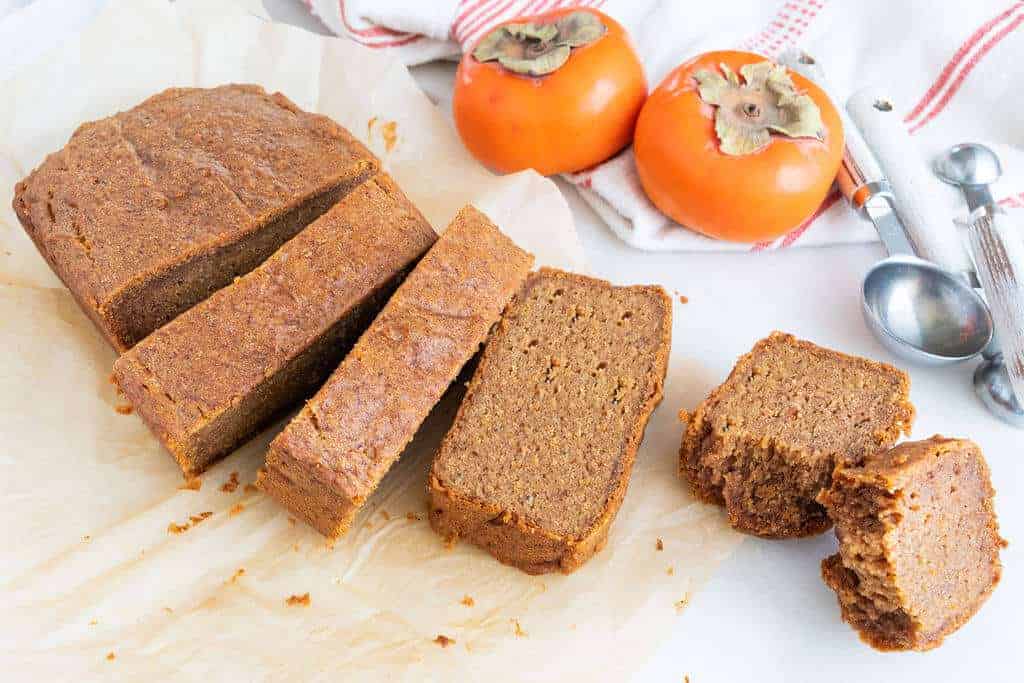 While not the most budget-friendly ingredient, if you have a neighbor with a persimmon tree (or want to splash out), this warming persimmon bread is well worth it (and this pumpkin chai persimmon smoothie is a must-try too!). With a combination of sweet and rich persimmon and warming spices, this simple vegan quick bread is a great fall dessert recipe to treat family and friends.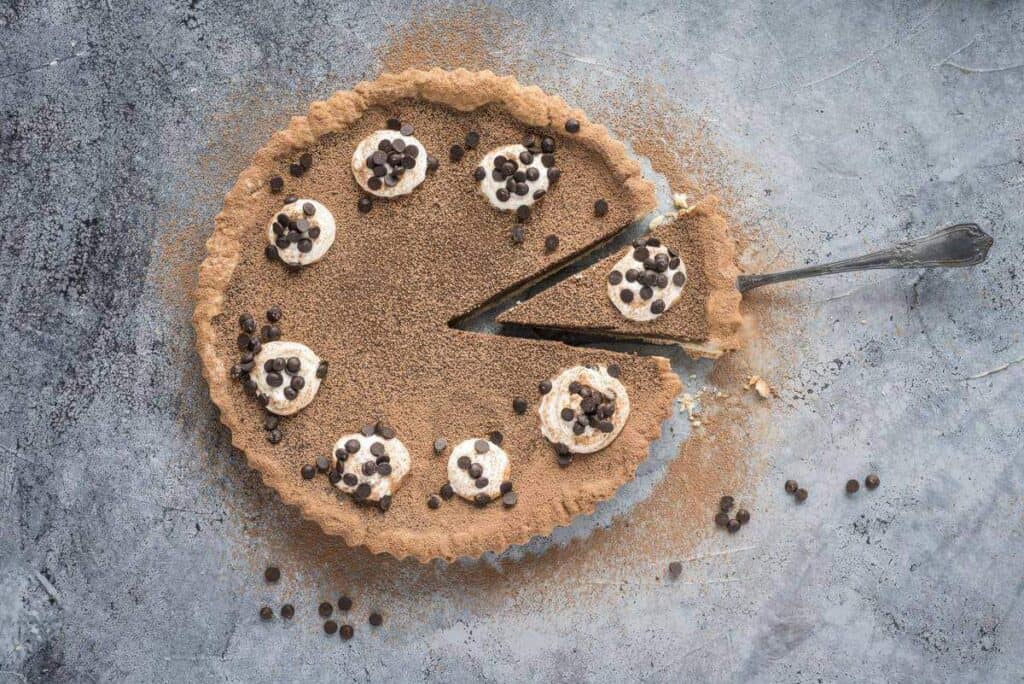 If you love pumpkin pie and chocolate, then you'll adore this vegan pumpkin chocolate pie. It's rich, decadent, and loaded with fall-friendly spices. This decadent fall dessert recipe is perfect for impressing at dinner parties, Thanksgiving, and more!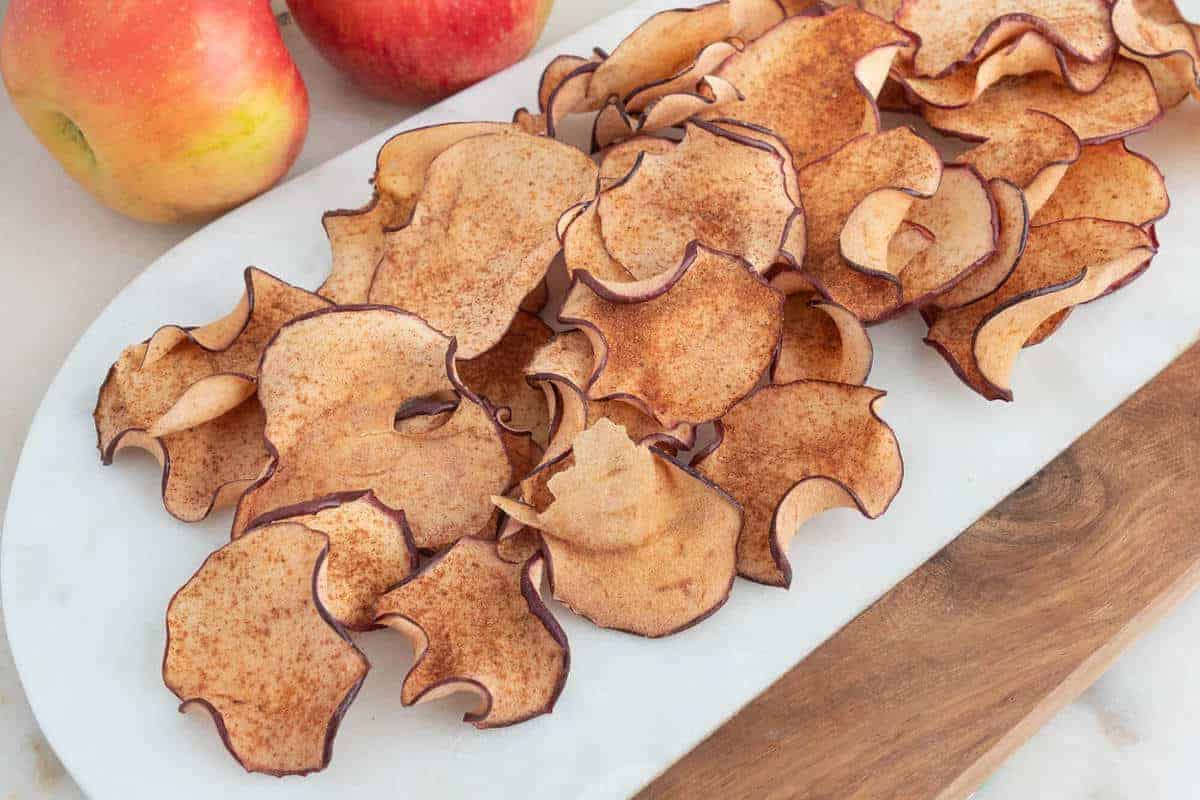 If you're looking for a way to use up the abundance of apples during this next fall season, we've found the perfect snack for you – crispy apple chips. These apple chips are healthy, versatile, and far more cost-effective than buying them in-store!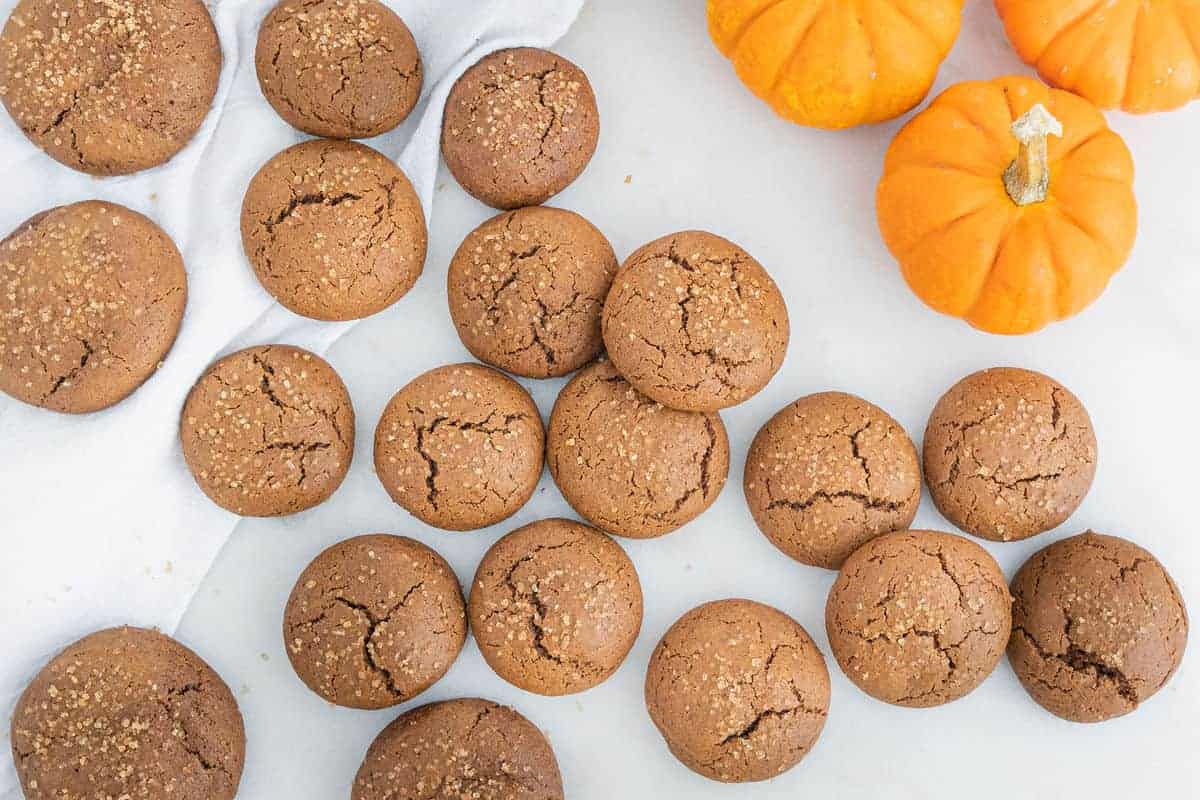 These Soft Pumpkin Molasses Cookies are the perfect fall cookie! They're packed with warming spices, wonderfully moist and chewy from added molasses, and are great for sharing during the holidays!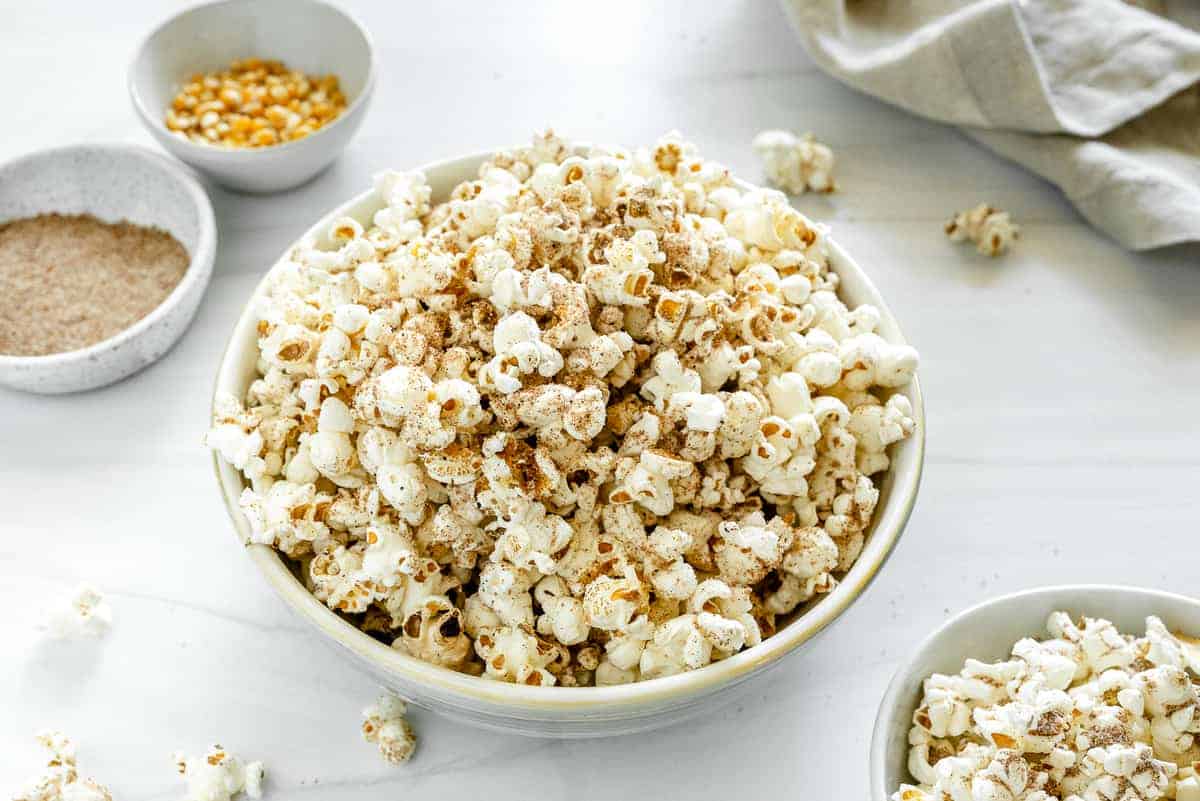 Swap out chai latte for this chai-spiced popcorn at your next Fall movie night. It's packed with flavor, made up of pantry staples, and the perfect snack for the holidays (Halloween included!).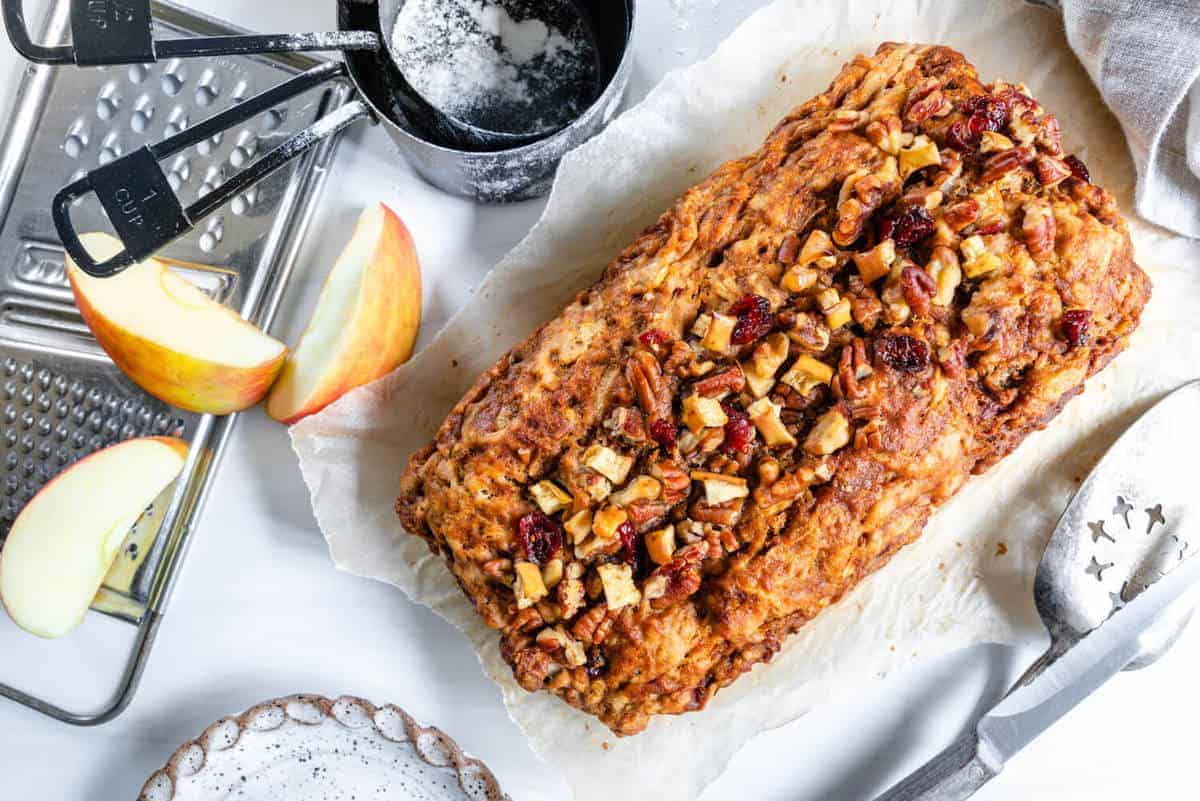 This Apple Cinnamon Bread is full of rich flavors and is the ultimate fall bread recipe! Even better though, this combination is the perfect balance of flavors – and who can resist apple and cinnamon? (We can't! We've even shared a recipe for vegan apple cinnamon waffles!)
For a healthier (yet super delicious) take on pumpkin cookies, these pumpkin oat cookies are coming to the rescue. They're gluten-free, oil-free, and yet are both healthy and indulgent enough to enjoy as a breakfast treat, snack, or dessert! Optionally drizzle with a simple icing sugar drizzle for more decadence.
This apple cranberry crisp relies on just under ten ingredients for the best apple cranberry crisp recipe you'll try. The combination of sweet and tart apples and cranberries pairs perfectly with the sweet oat streusel topping – making this a simple and flavorful crowd-pleasing vegan fall dessert recipe!
You know you're onto a winner when chocolate chips are involved! These pumpkin chocolate chip cookies are chewy, sweet, flavorful, and packed with the flavor of pumpkin, fall spice, and just enough chocolate to taste truly decadent.
Is it even Fall if you haven't yet eaten apple pie?! This list of easy fall desserts wouldn't be complete without one – and this one is exceptional as its simplicity (both with ingredients and method) makes it the perfect stress-free dessert during the holidays! For even more decadence, drizzle the entire pie with homemade caramel sauce!
Whether you're hoping to impress guests or family, these warming stuffed baked apples are a Fall favorite. This healthy fall dessert combines nuts, raisins, oats, and warming spices baked inside tender, juicy apples (or pears!). Serve up with vegan yogurt, ice cream, or custard for a simple but crowd-pleasing dish.
For a pear-fect twist on a fall favorite, this apple-pear pie combines the two fruits with warm fall spices and a subtle-sweet pie crust (gluten-free optional) for an impressive Fall dessert for the holidays. Enjoy a slice alone or with vegan ice cream, custard, or whipped cream for a decadent treat!
If you've already tried chocolate pumpkin pie (higher up in this list), then these pumpkin chocolate brownies are next. These fall pumpkin brownies are a simple one-bowl, 6-ingredient, meal-prep, and freezer-friendly easy fall dessert recipe. Best of all, they're chewy, chocolatey, and just pumpkin-y enough for a moreish fall treat.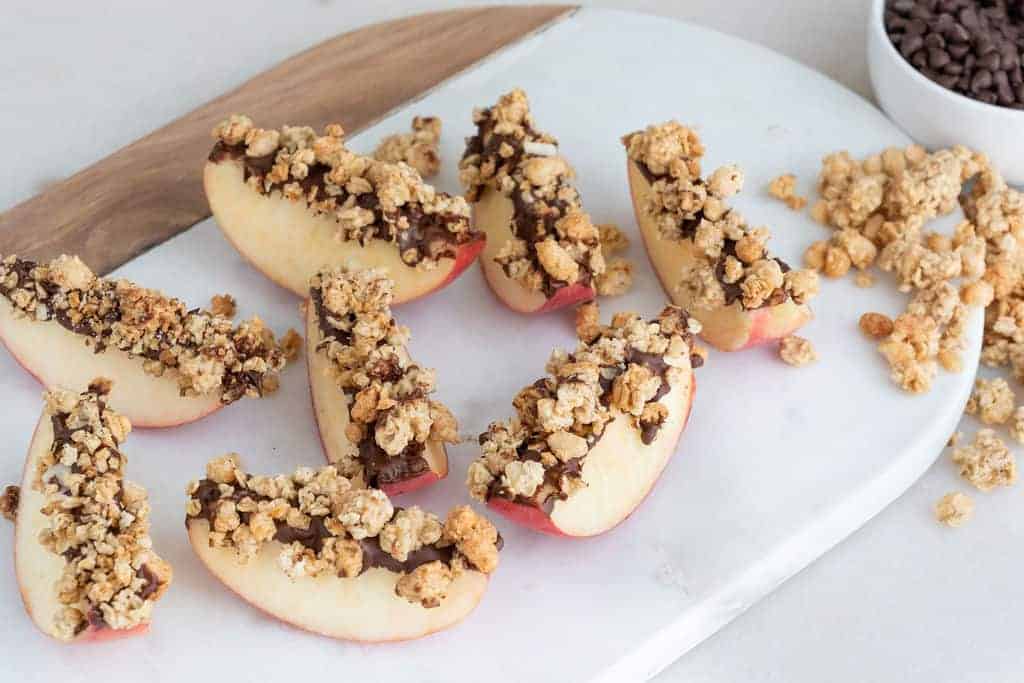 Whether you're looking for a simple lunchbox snack or a healthy treat, these apple granola snack bites fit the bill, dipping apple slices into chocolate and the granola of your choice (like this peanut butter granola or simple granola). The result is a perfect combination of sweet, sour, tender, and crunchy. After all, an apple a day keeps the doctor away… right?!
If you'd prefer something a little more decadent than the above, why not try this warming spiced apple cake. Packed with apples and applesauce, this apple cake is a delicious, moist, tender, healthy (ish) fall dessert.
If you love applesauce and strawberries, these two ingredients are a pairing you never knew you needed in your life. The fresh, crisp apples combine with sweet and summery strawberries for applesauce that will transport you to warmer summer months all Fall-through! Enjoy it in desserts or served with yogurt, custard, ice cream, and more!
These gluten-free maple blondies from Strength and Sunshine are an easy fall dessert recipe your entire family will adore. They're soft, buttery, and packed with decadent flavors – yet 100% dairy-free, vegan, and slightly healthier over traditional blondies.
This vegan pumpkin cheesecake from Ve Eat Cook Bake is the definition of decadence; it's indulgent and luxurious, with creamy, rich pumpkin cheesecake filling over a healthy cinnamon-spiced crust. Even better, this recipe can be adapted to be gluten-free, nut-free, and even refined sugar-free!
These vegan fall leaf sugar cookies from Sugar Spice n' Everything Nice are a great way to get kids involved in the kitchen. They're packed with fun colors and cut into cute sugar cookie leaves for a simple but adorable easy fall dessert recipe. Enjoy alone as a treat or part of a Fall dessert recipe spread with other desserts and sweet dips!
More Recipe Round-Ups
After enjoying this list of vegan fall dessert recipes, you might also enjoy browsing through our complete collection of plant-based, budget-friendly dessert recipes!